I realized it is always hard find funky accessories for Harajuku style in Singapore, otherwise they are expensive. But earlier when I saw this colorful hello kitty bracelet from Forever 21, an idea strikes me!
⋙ Cute right cute right?! I think if I see it and not expensive, I'll buy it but I think by now should be OOS. (。•́︿•̀。)
Back to main point, this DIY is actually for those who used to casually collect gachapon toys. Like me! Hahahaha I believe there is like a box of them left abandoned aside and don't know what to do with them. Actually it's either too cute till can't bear to use them or because they are keychains/handphone straps that have nowhere to tangle on. But now, you can make them into superrrr cute and funky bracelets that no one else has! Like you have just bought something from Harajuku or Hongdae. Hahahaha.
⋙ Out of my collections, I chose these!
Actually they are freebies I got from 7-Eleven years ago.
Basically, you just remove all the keychain hooks or handphone straps away and then hook them to a bracelet chain. I would recommend something thinner so that your little cuties can be on focus.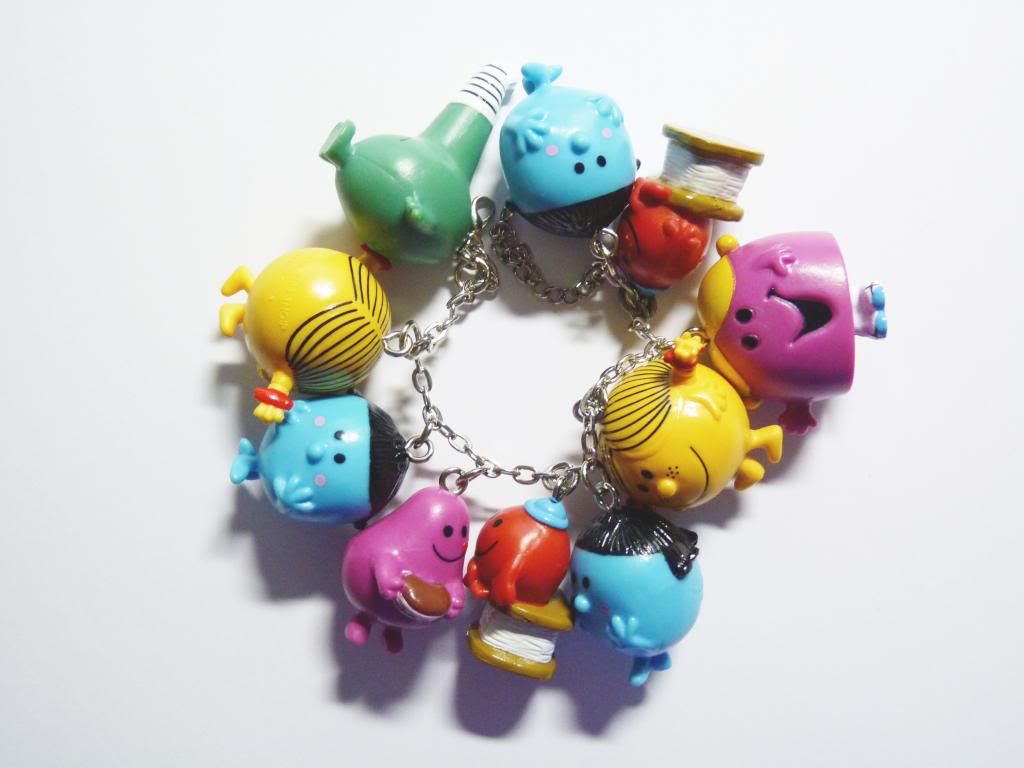 ⋙ Ta-dah! My final piece! Super cute right?! I love the vibrant colors too!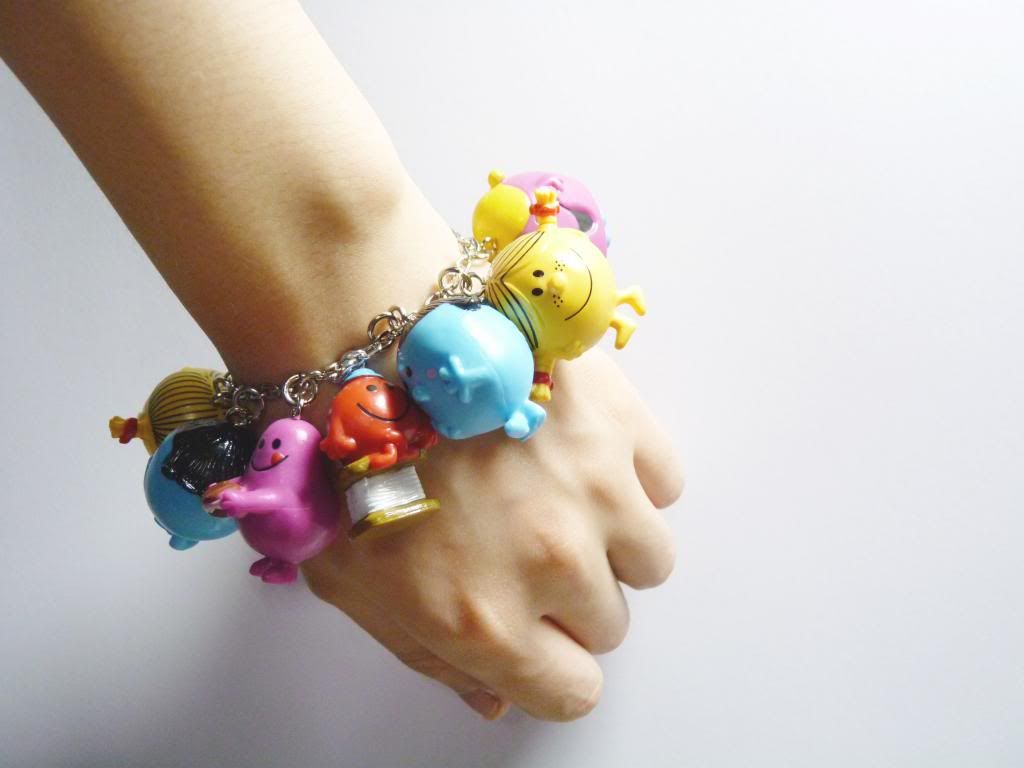 ⋙ This is how it looks for mine.
How chunky the bracelet looks like depends on the size and amount of keychains you used. Like mine is already big in size, so they look more chunky. But don't put too little pendants, cause you won't want it to look like the typical bracelets. You know those bracelets with a few bracelets hanging along the chain?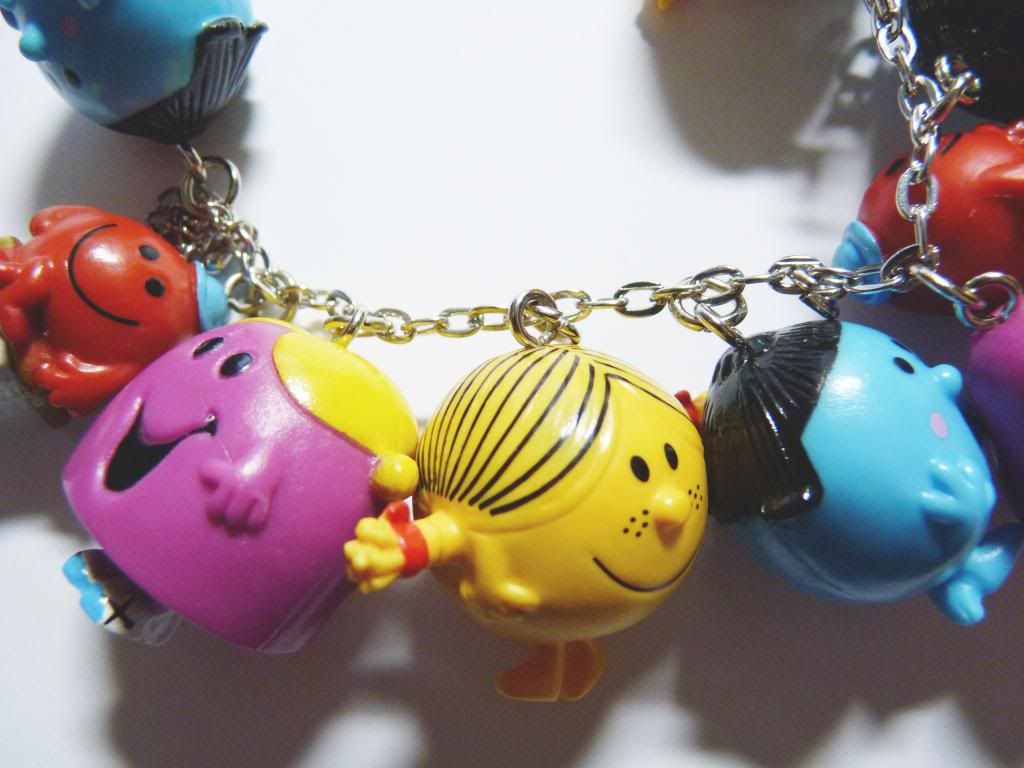 ⋙ Another tip is to have the pendants closely hanged next to one another, then they will all look closely packed together while worn instead of tangling here and there like normal bracelets.
If you don't have so many gachapon toys, you can go and find those super cheap keychains. They may look fugly individually but I believe they will look cute as a bunch of toys hanging around your wrist.
For accessories spare parts, you can head down to Chinatown to get them. They are cheap to get. Just to share, I personally like to visit this shop for spare parts cause their stuffs are forever buy 1 get 1 free and there's so many choices to pick for accessories DIY:
LG Beads Mart
People's Park Centre
#01-43
Have fun!
☆・*:・゚d(*^∀^*)ノ ・*:・゚☆