Like the title , on Day 3 we headed to 高雄(Kaohsiung) ! And it reminds me of a song about Kaohsiung by 宇宙人 (yu zhou ren) .
♫ 要去高雄~ 要去高雄~ ♪
Like so high right to go Kaohsiung ? And Kaohsiung seems to be another hot spot other than the Taiwan's most advanced city , Taipei . Yes ? No ? Actually i got no idea yes or no . i just feel like it is . Maybe cause i heard quite a lot about Kaohsiung other than Taipei ?
Anyhow , long bus trip again till butt cracked still haven't reached ! And i think the bus did drive past 小林村 (xiao ling cun) where the 88 Taiwan typhoon and flood occurred in 2009 (but not too sure cause i don't know where is the exact location) . Flat piece of land with debris scattering around ! π﹏π If you want a clear picture of the after scenario , watched
's behind the scene !
Enough of the sad part of South Taiwan .
i forgot was it before we left hotel or during toilet break before settling at a random restaurant for lunch , i saw an overdue event banner on a bus .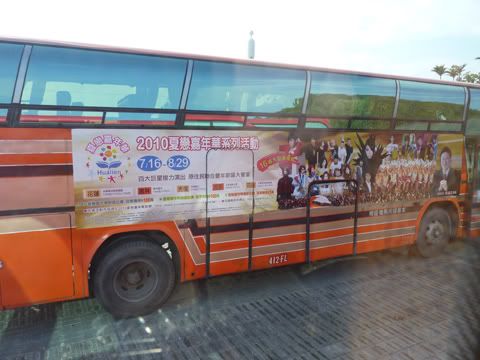 But who cares ?! Cause my focus is :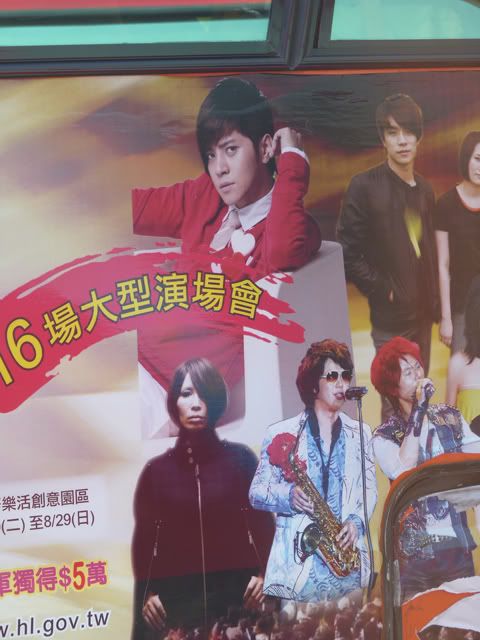 WAHAHAHAHAHA Never thought i would "see" him while in Taiwan ! #fanmodeon
Continue bus ride to a random restaurant for lunch . Seriously random cause it's situated at an ulu location . Like on the deserted highway out of no where there's stores/restaurants . Get it ? But this will never happen or be seen in this small country !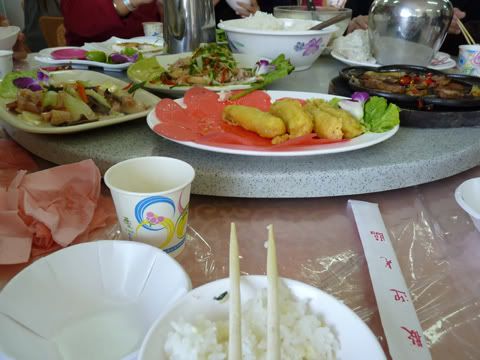 ▲ Super budget and non-environmental friendly restaurant ! Disposable cup and even the bowl for soup ! #governmentneedstodosomething PLEASE SAVE THE EARTH , fellow humans !
After lunch , continued our journey towards Kaohsiung ! In total wasted about 5 damn hours just to get there ON THE BUS . From morning traveled till almost late noon though with breaks in between . Totally wasting 5 hours of my precious time at overseas ! OVERSEAS leh ! zzzz ttm ! #thatswhyihatetour
Nice sea view on the way .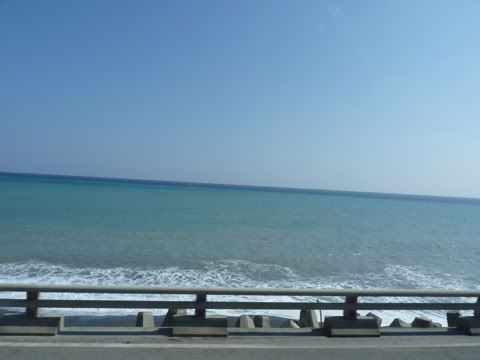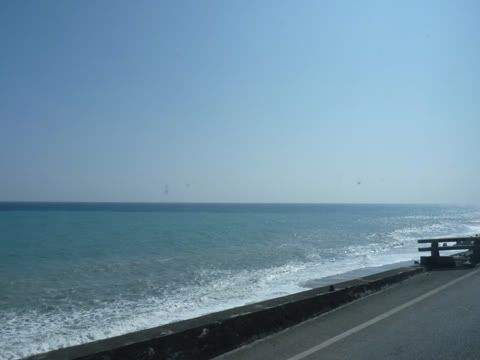 And sooooooo , finally arrived at our first destination in Kaohsiung - Dream Mall !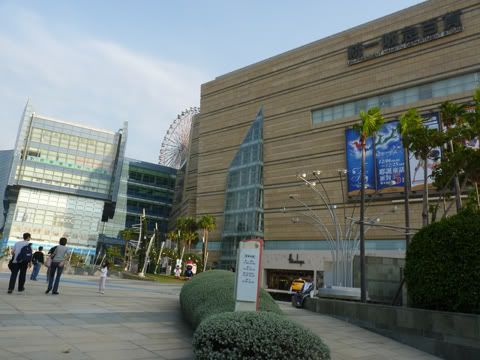 ▲ Can you spot the Ferris Wheel ? it's Hello Kitty and Sanrio friends themed !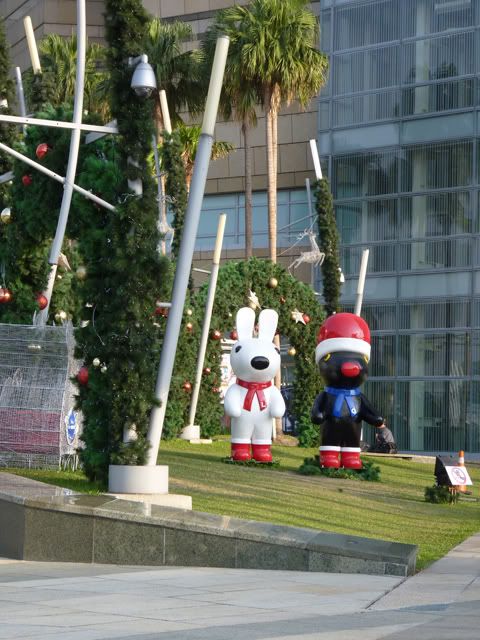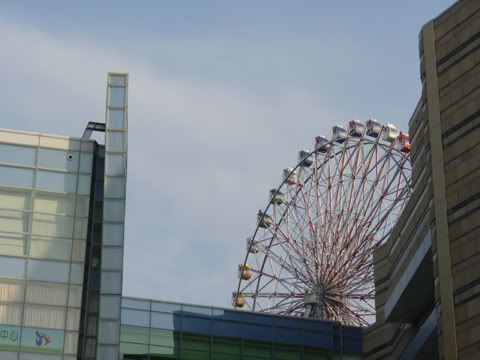 Since that Ferris Wheel is a highlight , so went up to take photos ! Not to have a ride ! #wastetimeonly Luckily not inside package ! Cause rode once at 美麗華 (mei li hua) during my first trip and was sian max ! #hearthesnores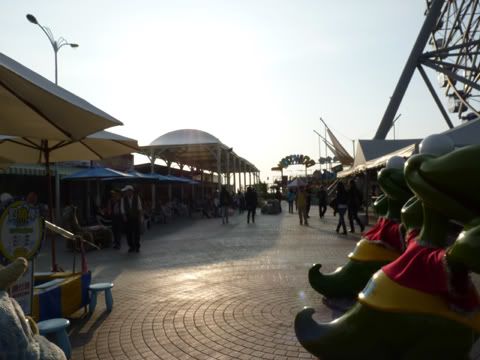 Took typical tourist snaps ! But i'm a tourist after all !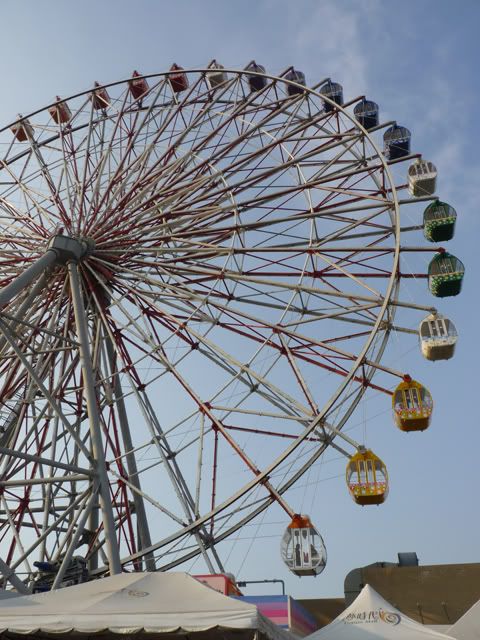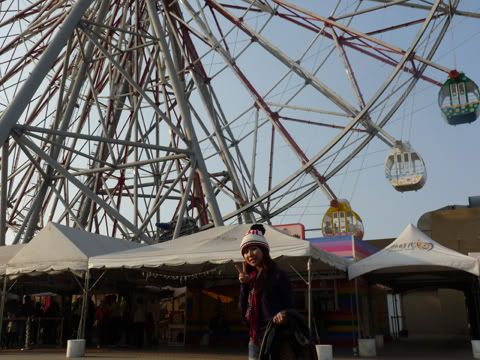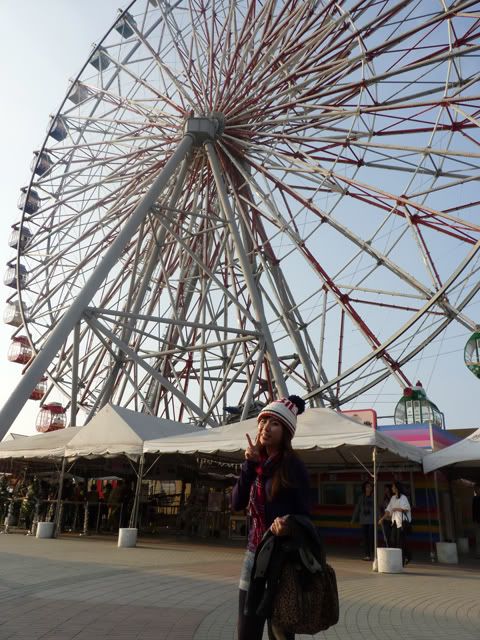 ▲ Hello Kitty Ticket Booth ! Like not so appealing
lei
! >×<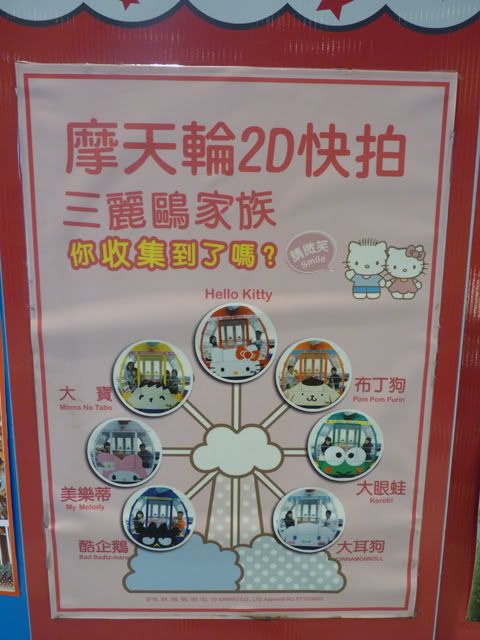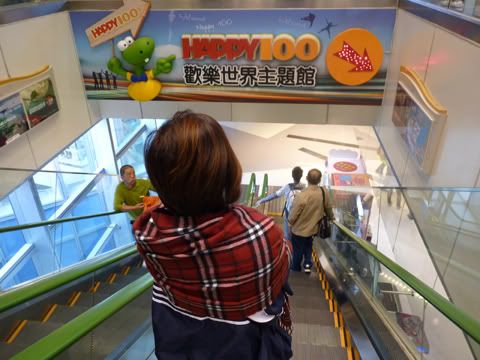 ▲ The plants are super cute right ?! Trimmed to a Mickey head shape ! #whysingaporenohavesuchstuffs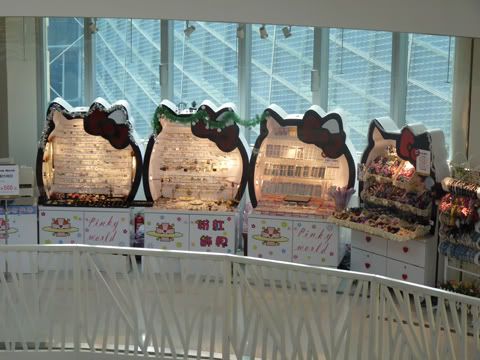 ▲ Hello Kitty push cart stores ! i think these are cuter than the Ferris Wheel lo !
There was some time left , so did a quick shopping ! Rushed and even more rushed ! Super sian ! Whole time all my shopping need to rush and decide fast ! #cannotfindmoregoodstuffs π﹏π
On the way to board the bus , i saw this funny signboard :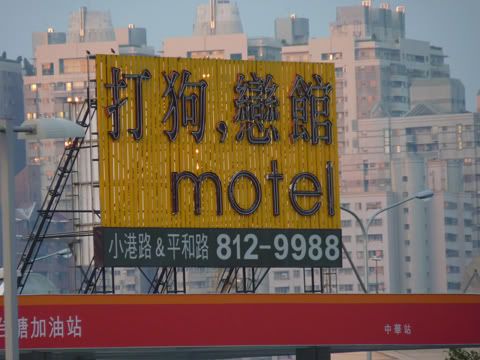 ▲ Hit dog love motel ? #directtranslate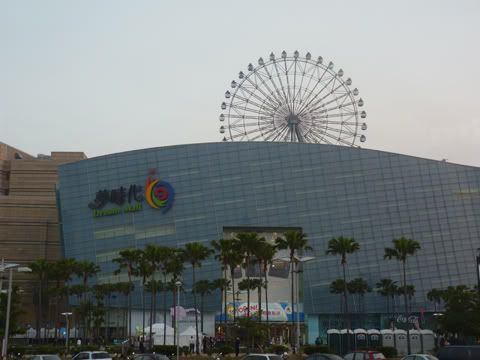 ▲ Front view of Dream Mall before boarding the bus .
Next destination is
高雄85大樓
(Kaohsiung 85 da lou /
Tuntex Sky Tower
) . Taipei has 101 , Kaohsiung has 85 !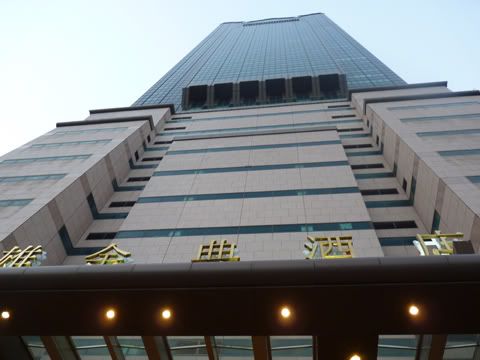 The Chinese characters out the building is actually the name of the hotel ! The building is also part of a hotel . Heard from tour guide singers will stay inside whenever there's concert in Kaohsiung . And during that time , the streets around the hotel will be flooded with fans ! But i don't know how true since i don't live there nor experience it !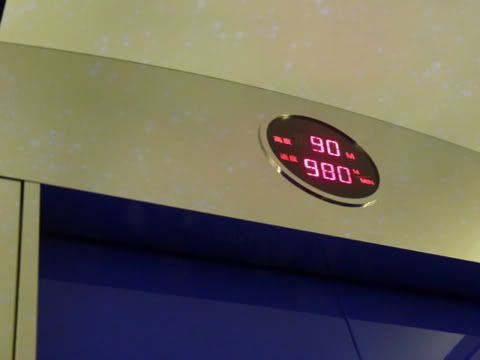 ▲ On the way up to the top to the sightseeing level on the fastest lift !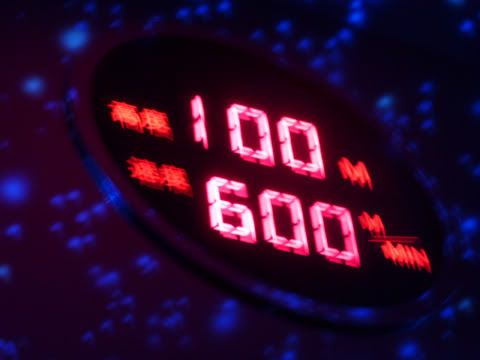 ▲ As the lift gets higher , the inside becomes darker and ultra pretty ! Got the night time starry feel like you are in space already ! i got amaze by it ! Never thought this would happen !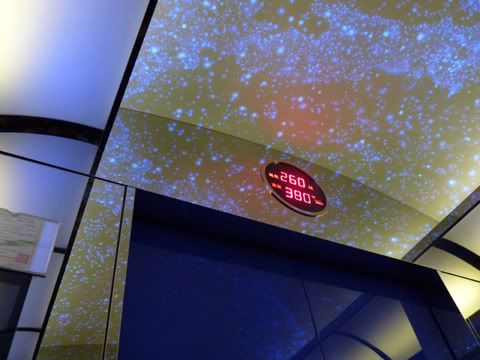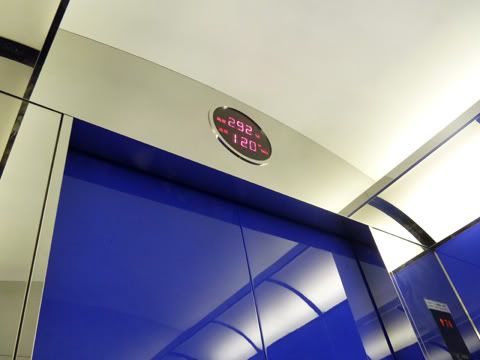 But as we reached the level , lift turns back to normal like you see the transition in the photos !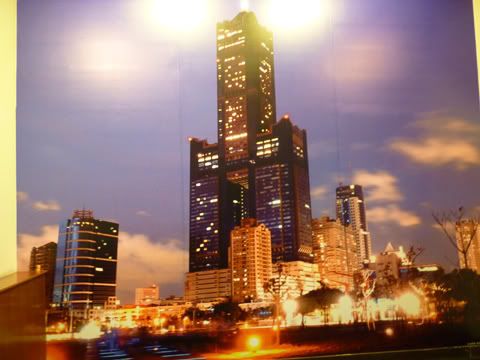 ▲ A photo of a photo of how the whole building looks like .
Time for sightseeing ! *looking down on the land of Kaohsiung*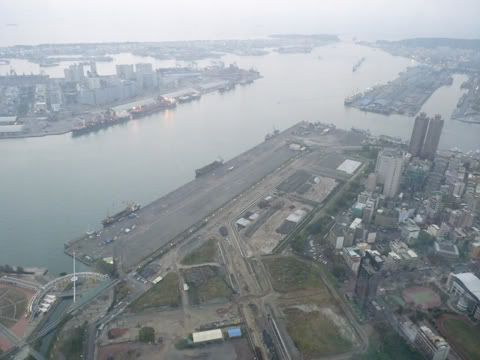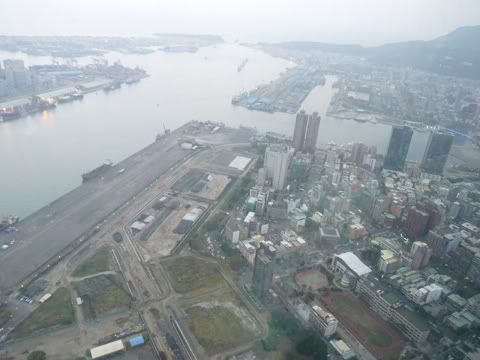 ▲ This photo is act one ! i didn't insert coins to use it .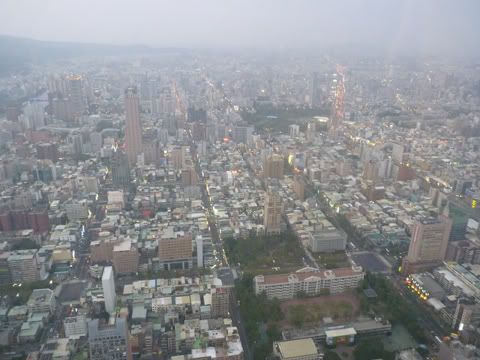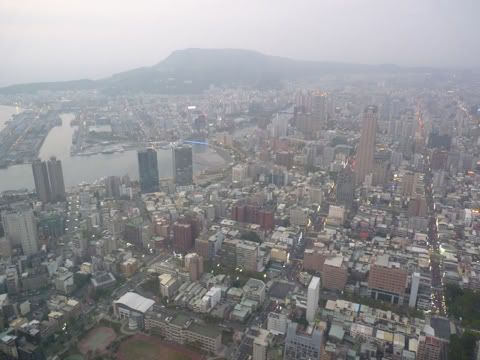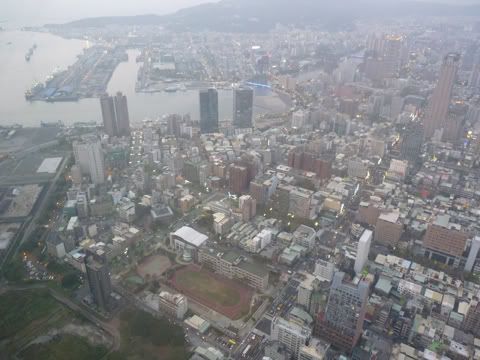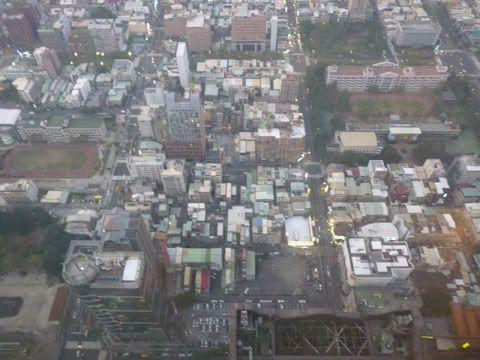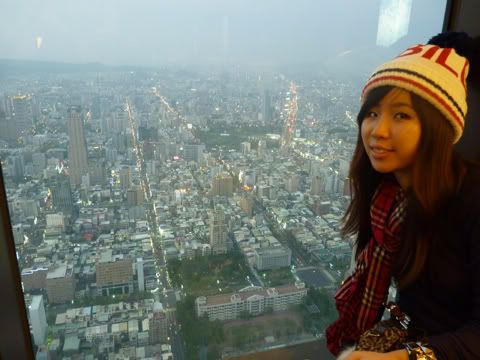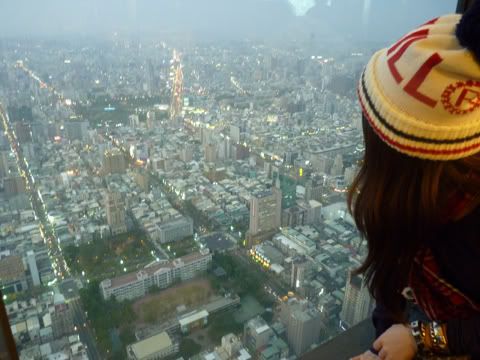 ▲ Like so emo !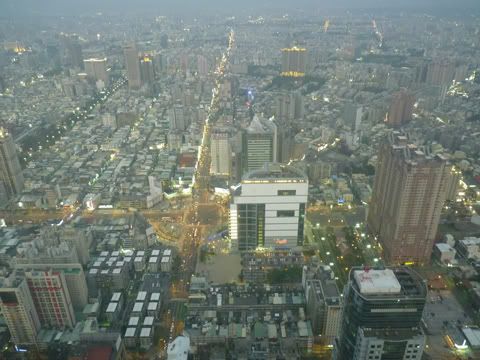 And guess what ?!!! We can even see the place of our previous destination (Dream Mall) !!!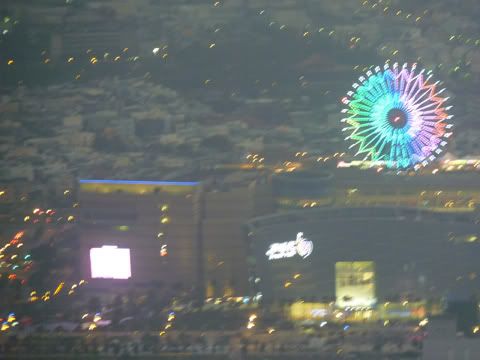 ▲ Lights on Ferris Wheel made it obvious !
And i was obviously zooming . And it was really hard to get a clear shot with bad lighting and ultra zoom . #itslikethisoneunlesswithtripod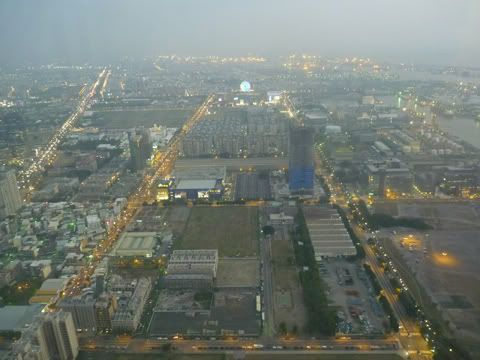 ▲ Without zoom ! Can you spot and see how far Dream Mall is from Tuntex Sky Tower ?
Needless to say , i know my camera's zoom is very
powder-ful
(powerful) ! hehehe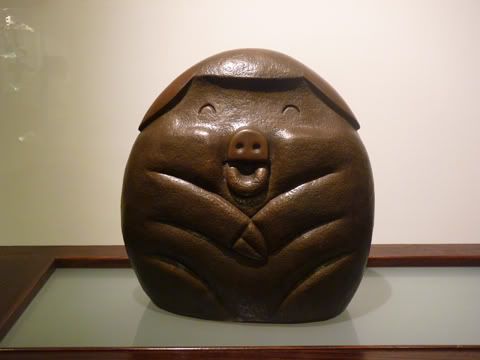 ▲ Before we left , i saw this and also took a photo with my phone . Main purpose is to facebook tag @miss pan ! Cause look like her ! hahahahahaha #evilfriend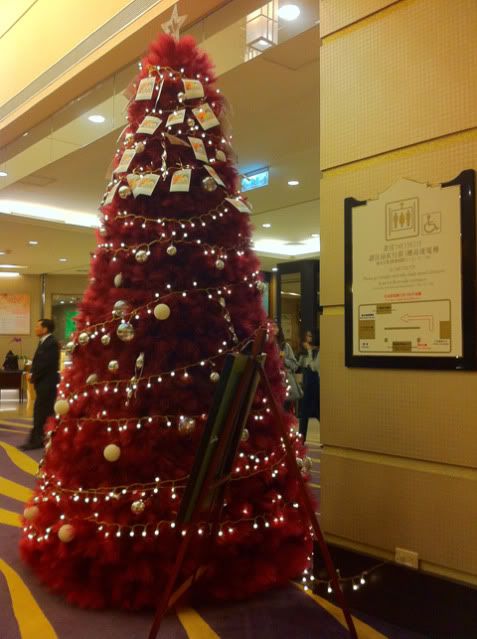 ▲ A red Christmas tree found on level 1 of the building .
To be continued with Part 2 of Kaohsiung trip . ♥