Decora
, also known as "Decoration" or "Decora-chan", is one of many street fashions showcased by the magazine. It consists of colorful clothing and accessories from head to toe. The style is sometimes mistakenly called "Fruits-style" by people outside of Japan. Decora clothing is simple, and the accessories include plastic toys and jewelry, which click together and make noise as the wearer moves.
Adapted from:
http://en.wikipedia.org/wiki/Decora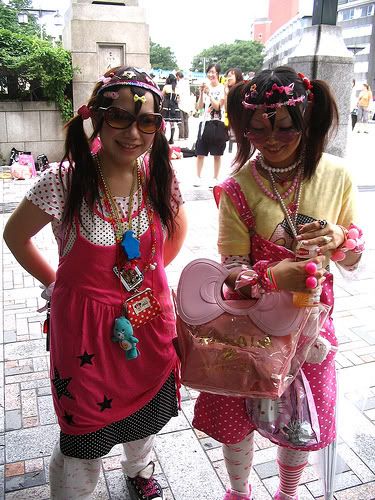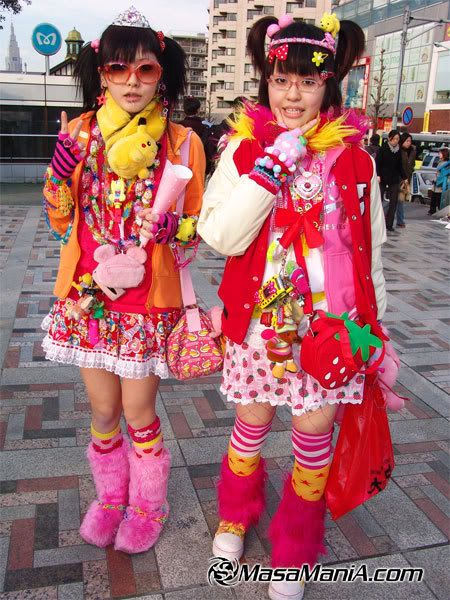 Did you notice that decora is so pinkish ?
Anyway , this type of fashion style is good as it can be cheap . Just buy random cheap hair clips and accessories that you can find and wear them all at one go . And there you go , one of the Japan Fashion Style ! But i doubt any Singaporean would wear out , or maybe only a small teeny weeny portion of the Singaporeans ? 1 out of few thousands ?
Do tell me if you wear this style out to town ! i'm interested to know how is it like to wear them in town . (: