i'm still confuse even after purchase (like now !) .
$19.90 for :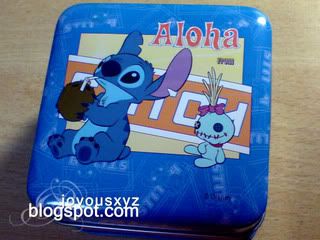 ♥ The Stitch Metal Container !
" You believe $19.90 is for the Metal Container only ? "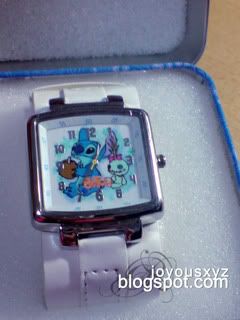 ♥ Cause inside is a watch . HOHOHOHO !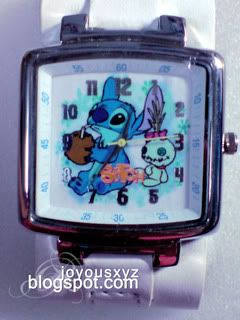 ♥ i love this part of the watch only !
The strip of the watch sucks like hell okay ?! Like so cheapskate ! Disney Product but Made in China . Plus the strip is used GLUE to make ! This is the reason why i'm confused if it is worth the price !
Or i'm cheated !
):
Even the Sales Assistant changed the strip ! She changed to metal (or is it steel ?) which is much more nicer and more formal than
this
. And i bought it from
SeiMon-Cho
which they say " All Original From Japan " .
Argh ! My mum gonna nag me for wasting money again like how she nagged when she found out my facial products' purchases (which happened on the day before yesterday ?) .
" You very rich hor ! Spend so much money ... (blah blah blah) " - in Chinese of course .
i'm always sneaking like a worm . Keeping all my purchases silently and secretly before she finds out and nag . What a life ! ):
& YES , Stitch is my
current
addiction ! (: