While most countries are experiencing winter and snow , Singapore is still either sunny and rainy . Since December is usually the monsoon period , I wore my new W♥C-inspired sweater out . I just secretly wished it would rain and it did . hahahahaha .
♡OOTD♡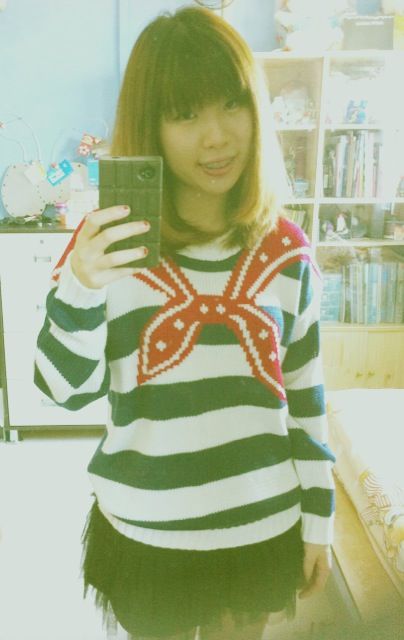 Sweater
from cheesetoufu
Skirt
from F21 years ago
// Photos are filtered in
mei tu xiu xiu app
♡Mailed♡
⋙ Penpal letter and swap-bot's swaps .