Finally I'm starting my Bangkok post ! The trip was seriously so long ago with so many happenings in between especially the school projects that have occupied most of my time and mind . I doubt I can remember much .
Anyhow , it was a 6D5N trip (20 - 25 June 2012) with Peng , Chris and Chris' mum . It sounds like many days but they past rather fast with all days spent fully ! We wished we could extend our stay !
Upon arrival , we headed to phone line service stall first right outside the arrival exit . Living in the world of technology , we rely so much on our phone that we "required" wifi ! So we got a 7 days prepaid plan with unlimited 3G at dtac stall . I have forgotten the price but is rather cheap . Around 399 baht ?
Then cabbed down to Grand Diamond Suites Hotel which was the hotel we stayed for 5 nights . And must really beware of the cab drivers ! They really know how to cheat foreigners' money ! Because of our luggages , they tried to cheat us to a bigger and , of course , more expensive cab which wasn't a need . Luckily we went to the counter to choose and found a cheaper cab !
♡ Grand Diamond Suites Hotel ♡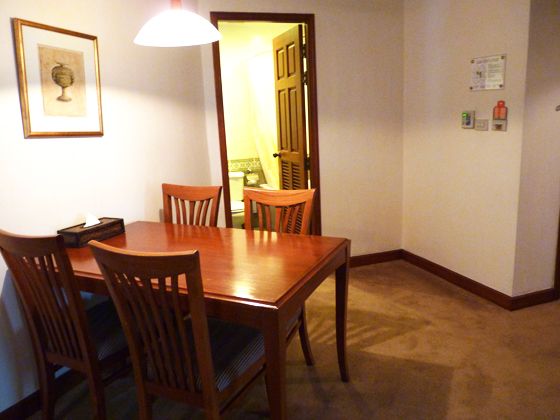 ⋙ Dining area
⋙ Kitchen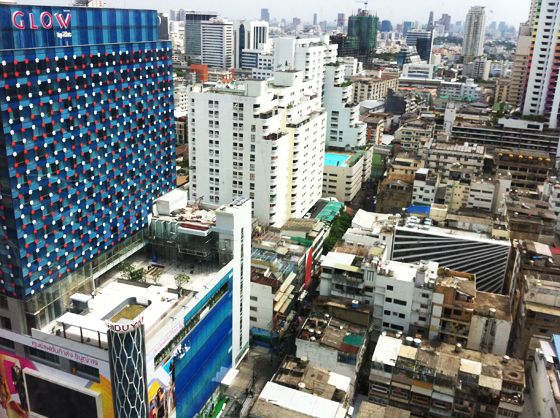 ⋙ View outside Kitchen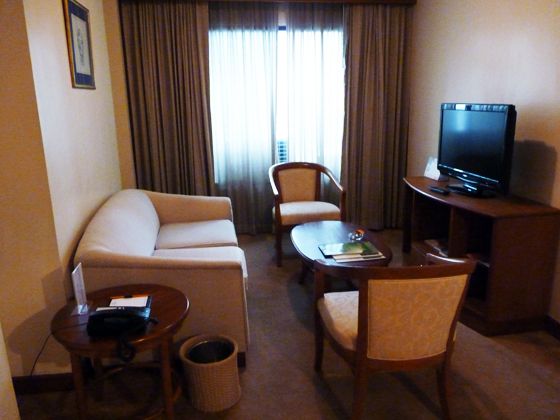 ⋙ "Living room"
⋙ Room 1 which Chris and her mum slept in .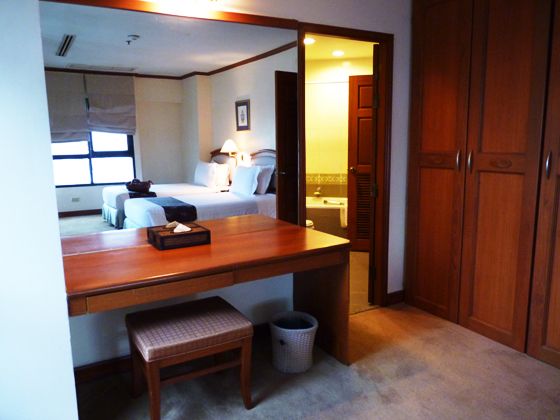 ⋙ Room 2 which Peng and me slept in .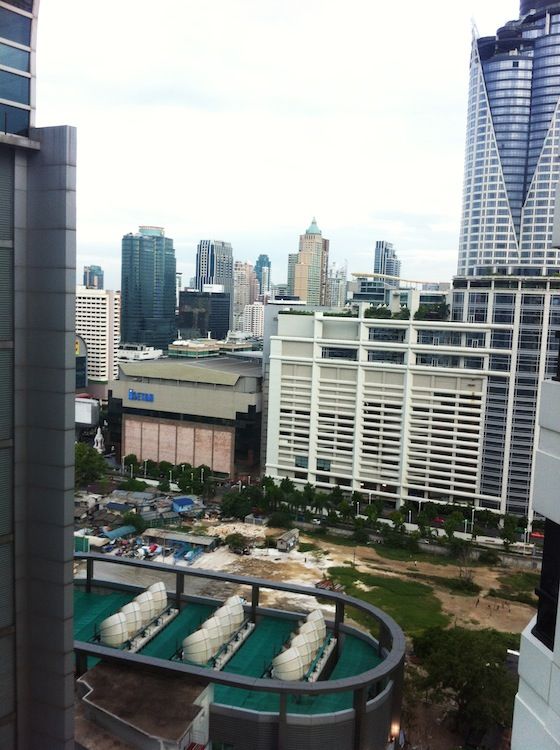 ⋙ View outside me and Peng's room
♡ Madame Tussauds Wax Museum ♡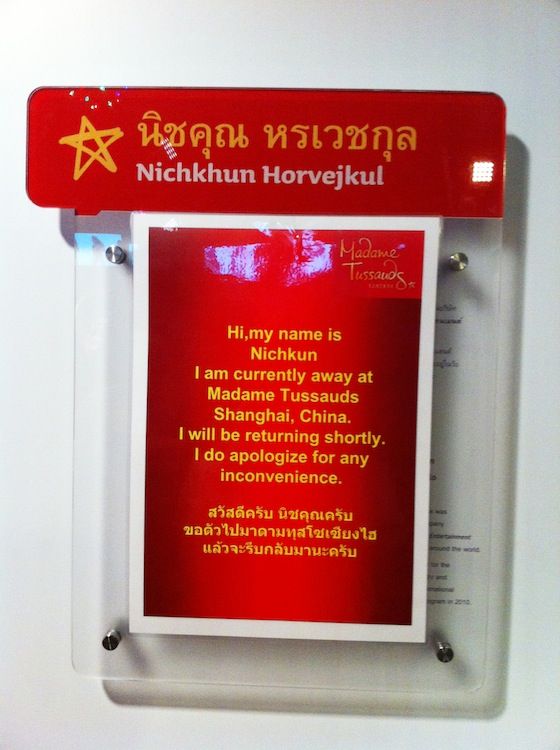 ⋙ Ahhh no Nickhun ! The only person I was looking forward to meet ! hahahaha . Not because I'm a fan of his but I'm rather "familiar" with since Kpop wave is so strong ! (*´艸`*)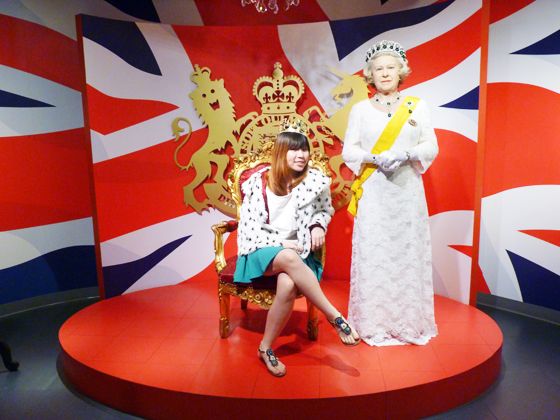 ⋙ LOOKS SO REAL !!!!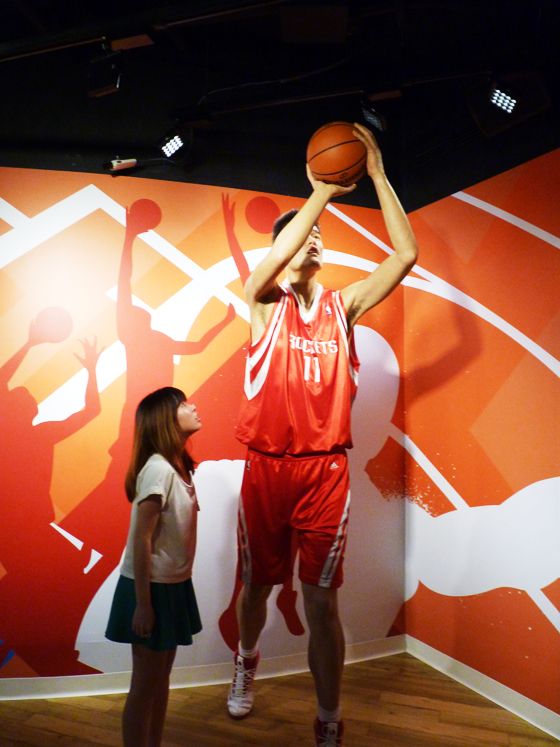 ⋙ I feel like a dwarf !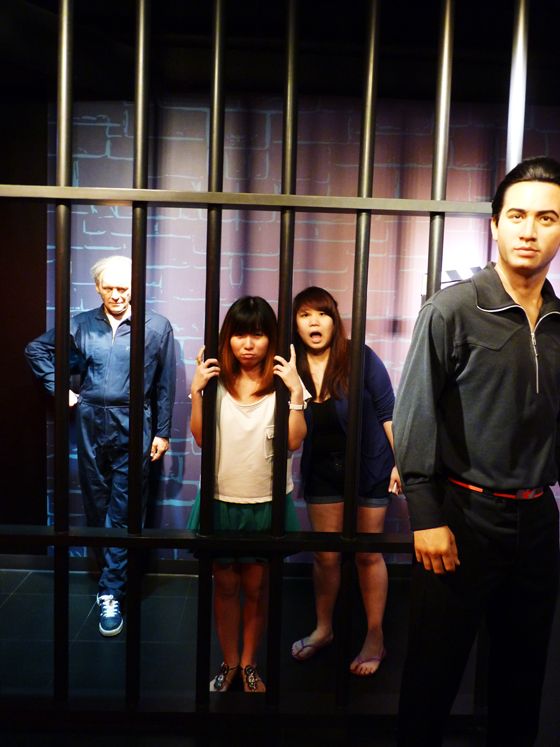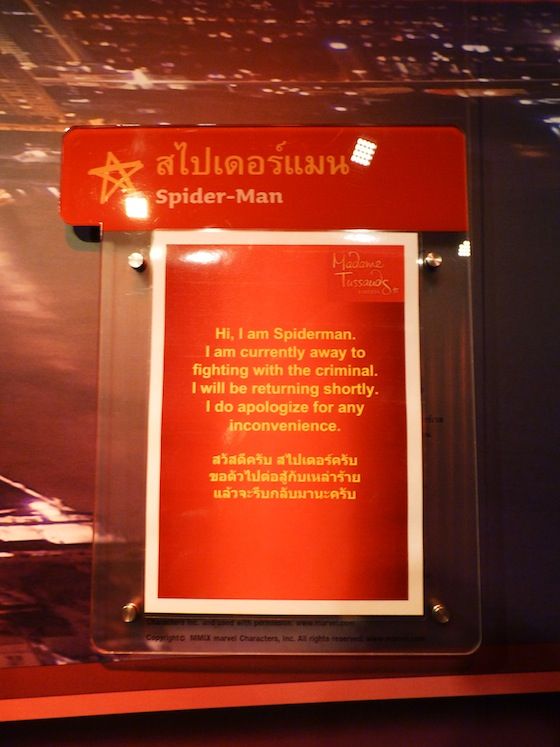 ⋙ HAHAHA Act yi ge !
♡ Chinatown - Nam Sing Bird's Nest Shark Fin Restaurant ♡
⋙ Shark fin
⋙ Bird nest
♡ Khaosan Road ♡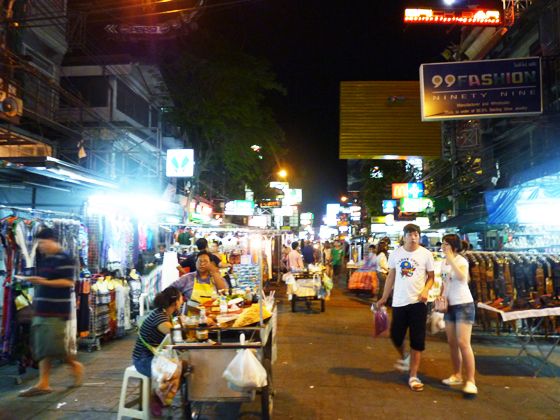 Actually there's nothing special at Khaosan Road other than pubs and massage shops all along the whole stretch of road . There's still shops selling rather cheap but we chose to save up the money to spree at Platinum Fashion Mall .
And if you are a fan of Running Man , you would have known this street ! They went there right after arriving at the airport . Nickhun was in a team too ! So while walking along the street , me and Chris were trying to spot the places they went and we managed to spot the game station's location and the outdoor massage shop ! But overall , Khaosan Road isn't that exciting like it seems unless you are there to party and drink .
That's all for day 1 ! Besides , this is also the day I took the most photos in Bangkok ! Day 2 onwards are shopping days ! hehehehe (*≧∀≦*)