It was the second last day already ... (๑•́ ₃ •̀๑)
♡ Platinum Fashion Mall Food Court ♡
⋙ Late breakfast
♡ Union Mall ♡
The first shop we saw was Watson . Being girls , we went in and shopped around . This is also where I bought more POND'S Magic Powder - pink and blue . Sadly , I can't use my Singapore's Watson card . hahahahaha (≧▽≦)☆
⋙ Jang Geun Suk !
Hmm , I'm not really that crazy over him . But it's really surprising to spot snacks endorse by a Korean celebrity appearing in a foreign country . ( >∀<)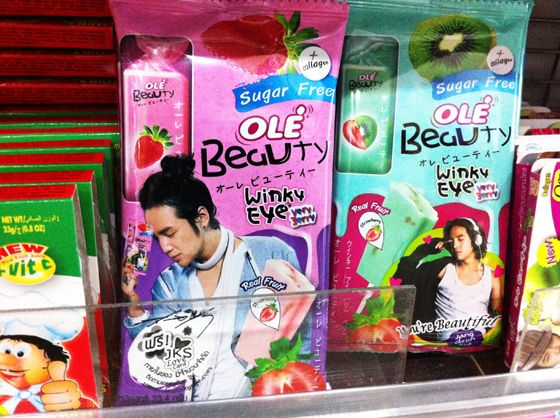 I did quite a bit of shopping as there are cheap stuffs for me to "grab" - clothes , bags and rings ! I even managed to buy ratten bag for my mum which she asked me to . Not that cheap like those typical bags (the most expensive thing I bought in Bangkok) , but still much cheaper and nicer than the ones I saw in Chatuchak Weekend Market . I think the bag costs me about sgd30 .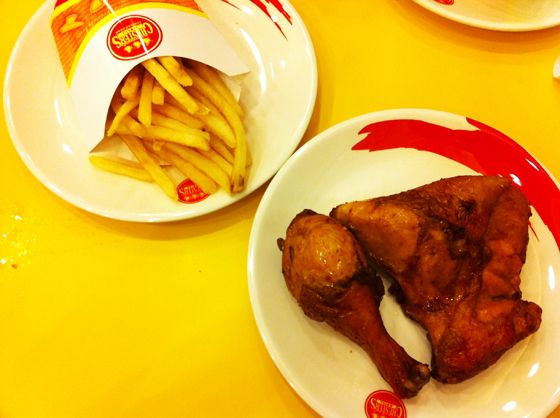 ⋙ Quick lunch at Chester's Grill before heading for massage session which we have booked .
♡ Health Land ♡
120 Sathorn Nuea Rd. (Soi Sathorn 12), Bang Rak, Bangkok
Chris found this place online . As it was raved by many Singaporeans , she added it into our itinerary . Indeed , many fellow Singaporeans were spotted despite being in a foreign country .
⋙ Like one atas club house .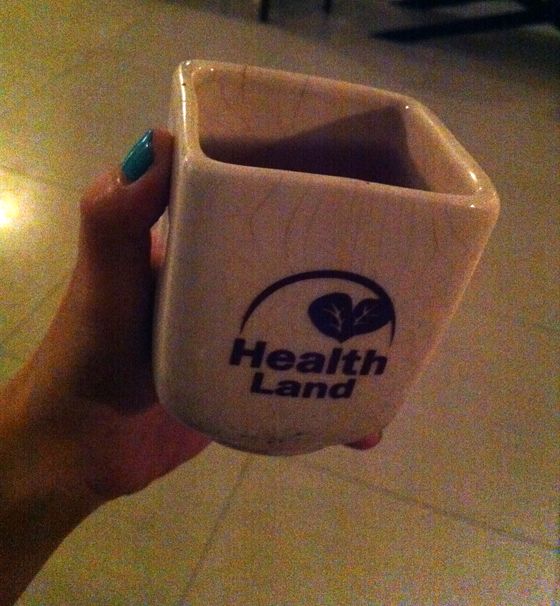 ⋙ Tea after massage
♡ Asiatique The Riverfront ♡
Tourist attraction = overprice ! So we just walked around .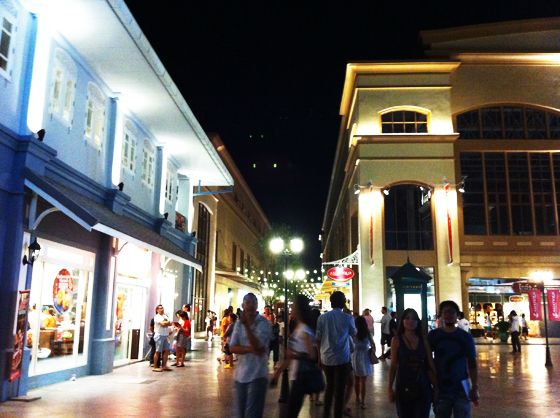 ⋙ Cute illustration !
We wanted to have ice-cream but sadly the small shop was overcrowded with people .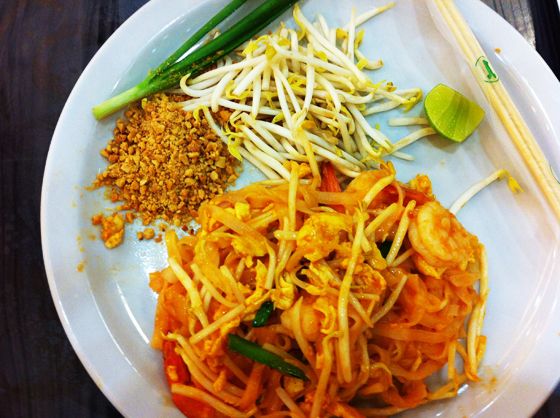 ⋙ Dinner at Yum Saap which was a wrong move ! Seriously bad service ! The location is a tourist attraction yet almost all the staffs could not understand or speak English ! We talked to them in English and they replied in Thai , as if we can understand them ! ヽ(-꒪д꒪-)ノ