Early morning in Taipei , we headed to 國立故宮博物院 (National Palace Museum) . IT WAS TOTALLY EYE-OPENING !!! The trip was worth it but too short !
Strictly no photos inside was partially because flash (if you may say that camera can capture without flash but there will sure be people capture with flash) will make some items lose its quality like changing of colors .
So what's inside this museum ?
Inside , you can find antiques from Song , Yuan , Tang and Qing Dynasty ! DAMN INTERESTING ! They can even categorize Chinese seal carving , weapons , vase etc into different areas ! Which means , for just one category/item , they can display a lot that were once used in the past !!!
Fyi , most items are donated by people that were past down to them from generations , hence this museum is able to come up with such huge collections . You don't have to love history to visit , just enjoy and admire the antiques that once used centuries ago , all falls in front of your eyes !
Since no photography inside , so we took photos outside !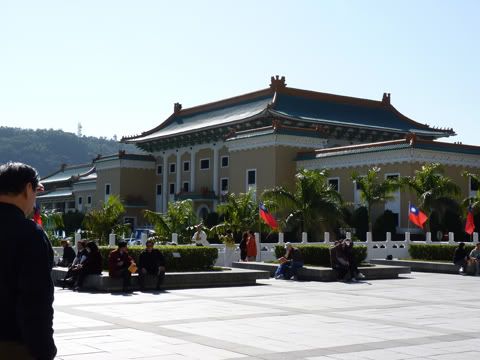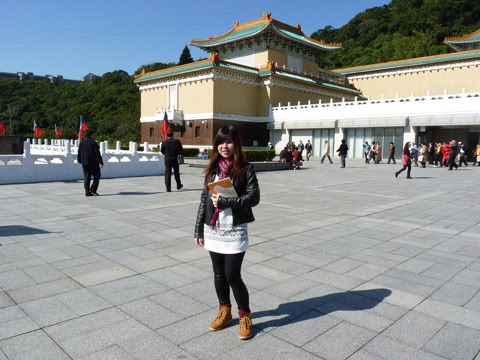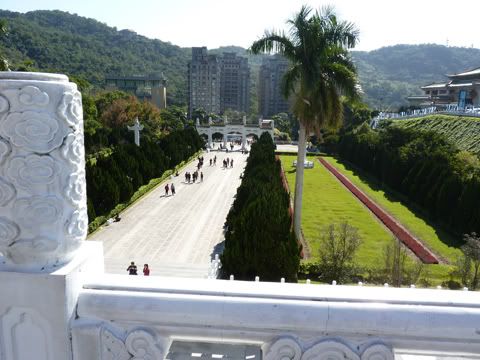 More photos inside but is at the entrance/exit level . ▼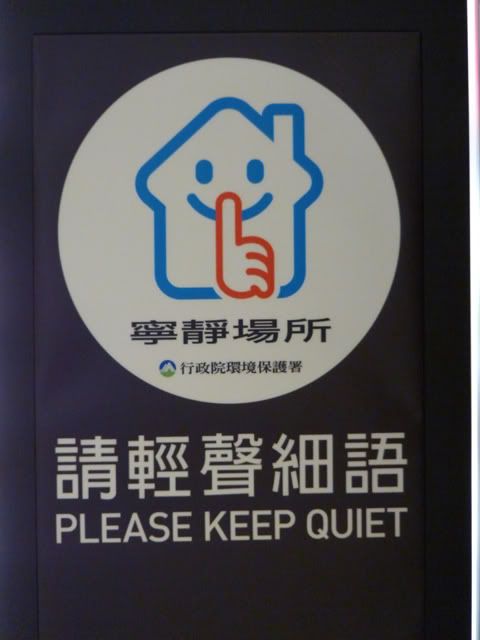 After admiring the antiques , we headed to a tea shop ! BUT when we reached , i got attracted to this shop :
it was located right next to the tea shop we were visiting ! i almost wanted to visit this bakery shop instead cause it seemed so much interesting that tea !
Cause i was too excited , i didn't capture any photos in the tea shop ! Wahahahahaha
The size of the bread sold was DAMN BIG ! Probably the size of a palm !
If you don't know or aren't aware , Uncle Sam's , a bakery shop , was opened by its local boyband 5566's oldest member , Sam Wang . He referred himself as Uncle Sam and set up this bakery shop . But sadly , all outlet were closed down this year ! That's why i used past tense ! ´꒢`
Surprisingly , i wasn't the only one who knows about this shop in my tour group . There were few gals around my age are aware of this shop too . Cause they mingled around the shop like me after visiting tea shop .
Lunch was at an interesting restaurant . Interesting due to its architecture and interior design .
▲
五角船板
(wu jiao chuan ban) , name of the restaurant .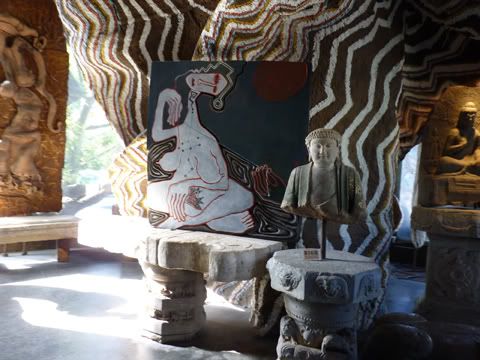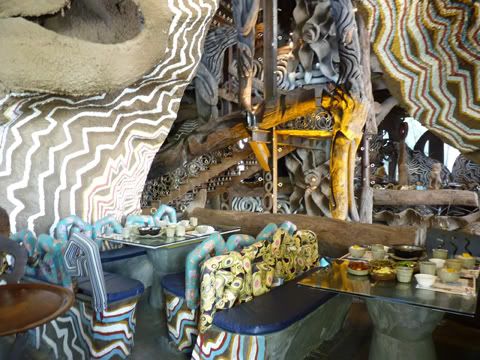 ▲ The tables and seats .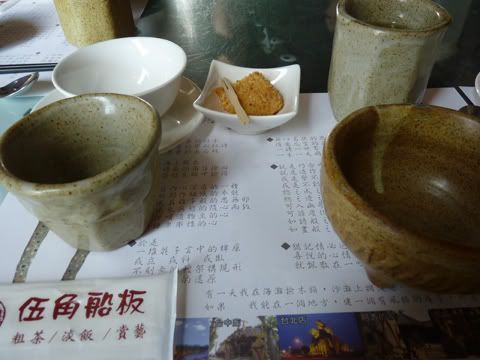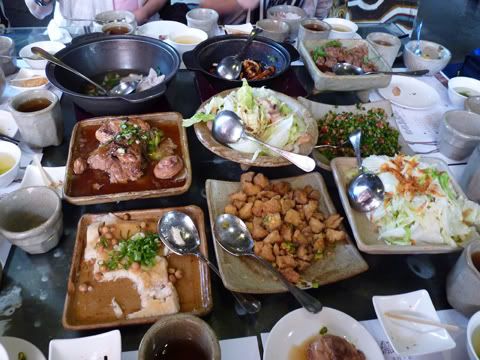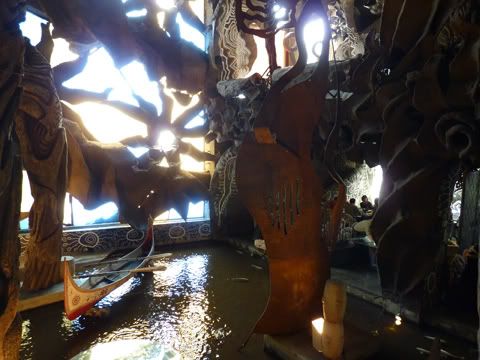 ▲ Decoration of the stairs .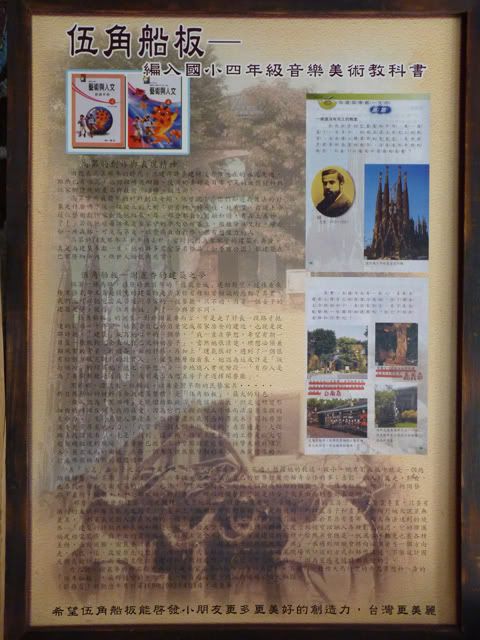 (Click here for enlarged version)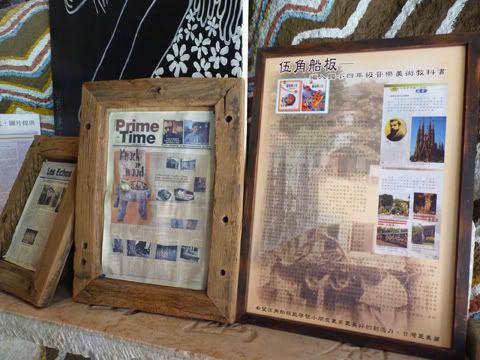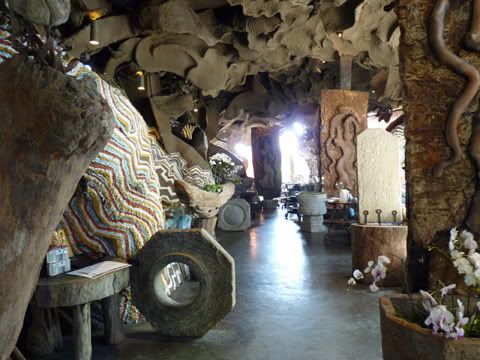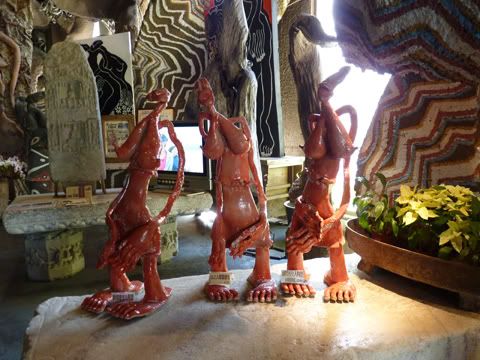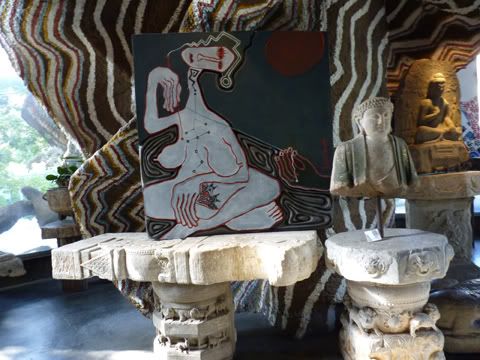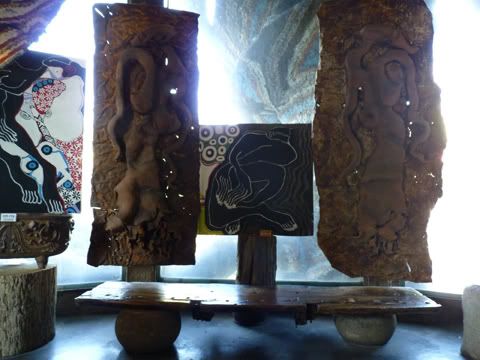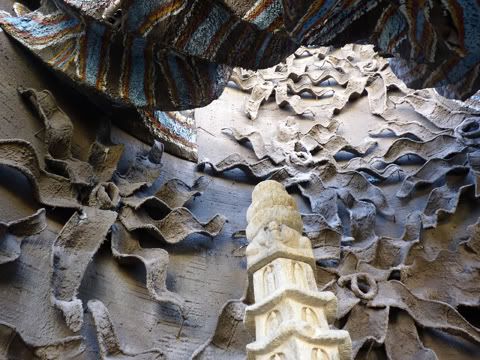 ▲ i like the automatic door ! Damn cool !
▲ She's the owner !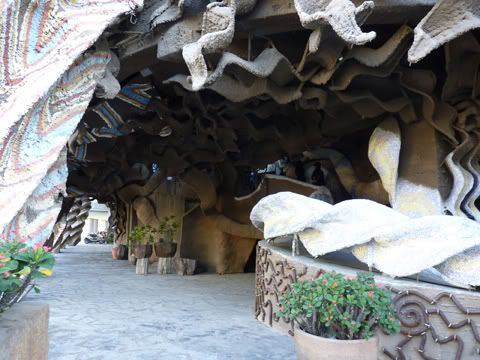 Actually the highlight of this place isn't for the food but the unique architecture and interior design . How i wish Singapore can have such interesting dining restaurant AND ALSO at an affordable pricing !
To prevent overloading of photos in a post , i shall stop here ! And so , day 6 .... to be continued ! hehehe .