It means Deco
Calculator
. Hime gyraru (princess gal)'s favourite ! ^^ But it's not a physical product . Cause it's an app for iphone ! And yes , another #freeapp ! ♥
Actually i have been using this for very long time . Almost as long as the age of my iphone ! Isn't this looking so much cute and prettier than the phone's default calculator ?
By clicking the heart shape button , it will navigate you to choose the theme of you choice .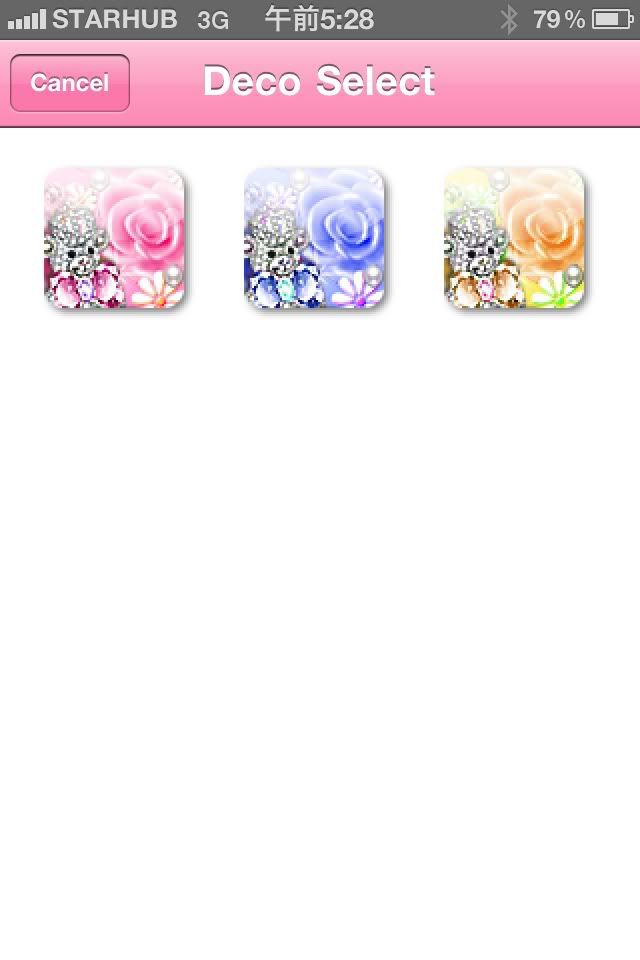 Though there's only 3 color theme , but at least better than nothing right ? All still look super bling in its 2D form !
★DecoDentaku in another 2 colors :
Function wise i've got nothing to comment about since it's like any other typical basic calculator . But seriously , most of the time we are only required to do simple calculation like divide to check each person pay how much , total spend how much , what is the price after discount etc . Unless you tell me you use
sin cos tan
during your shopping trip ! ≧×≦