Pink and blue nails !
Cute or too cute ?!
♡艸♡
Truthfully , there's also nothing much to teach about how to do such cute nails . i think polka dot design is the easiest as long as you have the right color match and right tool used !
Recently while blog hoping , i came across photos which shows similar tool to do polka dots manicure ! Surprisingly , this tool looks soooooooooo familiar to me and probably to most handicraft designers too ! In my mind i was thinking , "isn't that
embossing tool
?" . Yea , they look EXACTLY the same at the tip just that their handles are made of plastic(?) while mine is made of wood !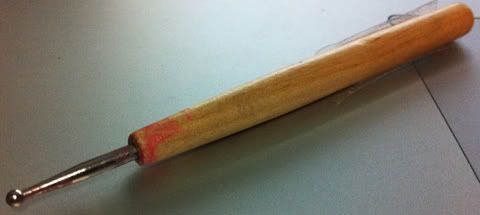 i'm not sure if such tool is sold separately in cosmetic stores (though i haven't seen one in such shops) but for sure , this can be found in an art material store called Art Friend in Singapore !
Whatever if both mine and others' are of different purpose , the tips are still the same ! In Art Friend , i got it in a packet with different sizes at tip .
*i used the largest , dip into the nail polish bottle/use the brush to "transfer" some drips over to the tip , dotted over the plainly colored over nails and tah-dah ! DONE !*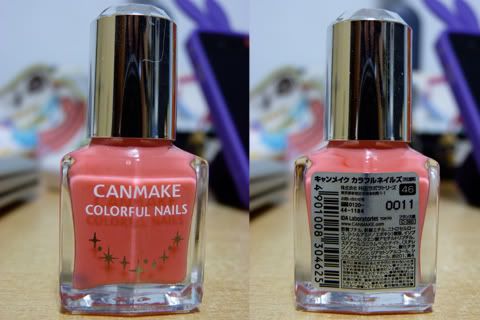 This is the pink i used in the first image . i think the color looks pretty ! it is actually reddish pink . Cause i dislike pink , so i usually won't get any color related or near pink but this broke my record !!!
And i think this is one of Canmake's 2011 S/S collection nail color and limited edition too !
*hint hint*
hehehehe ~
★ My current nails ★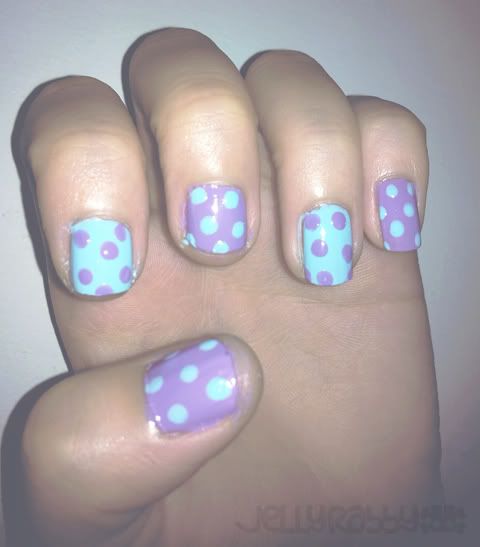 Yea , polka dots again ! =.= No more polka dots for my next nail design already !