i seriously never thought any friend would leave this world so soon (i dont think anyone will actually think of this) . And , you're even younger than me . it's just so heartbreaking when i went to see you for the last time and reading newspapers has never been so depressing .
i couldn't exactly remember how i got close to you but i guess it must be your friendliness which didnt make me feel a gap between you and me . Though memories with you aren't a lot compared to others , but they are definitely worth to remember . You were always seen being a lively girl without fail . With you , the days were always filled with fun and laughters .
Till now , at times , i still cannot believe that you are already away from us . Your face , your smile , your laughters are still fresh in my mind , something i will never want to forget .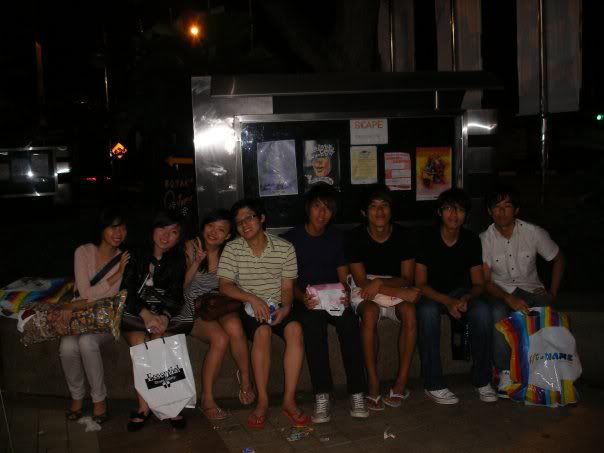 i'm glad to know you in life . You had been a great friend . it's just my loss that i couldn't know you better . My brave angel , continue to be cheerful in heaven . No worries about anything . Your dar dar will be well-taken care of by us . And , i will never forget that you were once presence in my life and gave me beautiful memories . Goodbye my dear friend , for now . ♥
Moonkian , i seriously hope that you can overcome yourself and continue life by looking on a brighter side . At the same time , i don't want you to hide all the grief and sorrow to yourself . Similarly , i don't want you to act in front of us as if you are okay . That makes us worry more . Be yourself . You don't have to hide yourself in front of us . If you need companion(s) or someone to talk to , we are more than willing to spare our time for you . Please don't ever think is a trouble to us . We are like a family , so there's nothing is a trouble to us as long as it can make you feel better . You are only 20 , there's still a long way to go . This is just a part of life , only that it came too soon . More challenges are waiting for you . Keep fighting !