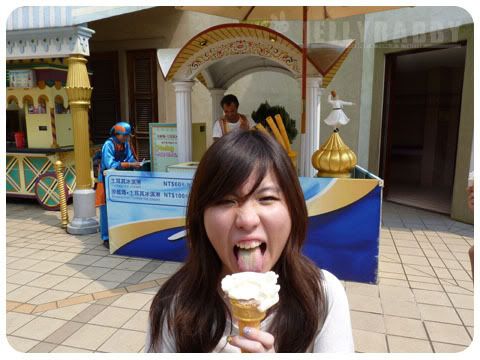 Taiwan trip with CSCC's fresh old birds was freaking awesome !!! \m/ i had so much fun . 6 nights 5 nights shoo-ed past fast but our everyday there was spent eventfully , even past midnight ! And FYI , this isnt any school event but a holiday trip within ourselves .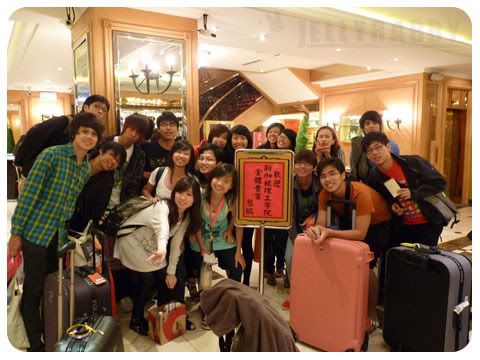 i'm not going into details since there's too many to recount . But is seriously fun to be on tour with a bus of close friends . This time i think i seriously ate more than i shopped ! Actually not really to say eat a lot , cause it was more of trying out . We bought small quantity and everyone shared , especially in Shihlin Night Market . 12 people sharing , at the same time squeezing in the busy pathway of Shihlin Night Market .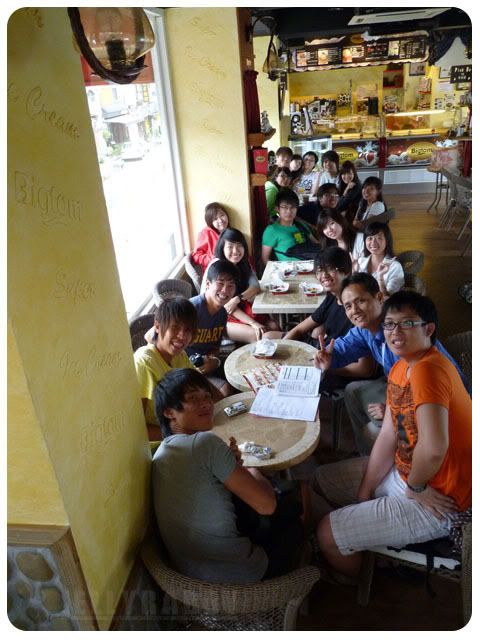 Weather turn bad for 2 non-consecutive days ? We all were freezing as cold wind blew towards us . Cause we were all wearing as if is summer - tee and shorts ! hahahaha ~
This time i didnt take much photos , other than random scenery shots . i was more of experiencing and enjoying then .
Ohyea ! 11 of us went Room18 for Ladies' Night . My first time experiencing overseas' nightlife . But i think CSCC's disco night is more high ! HOHOHO ~ Songs played at the beginning was rather high but after a sexy performance , the tempo of songs became slower . ORZ ! Coincidentally , i saw Bboy Choco but i didnt approach him cause i dont know if he remembers me . Not long after i saw him , he started shuffling with his friends on the dance floor . COOOOOL ~! But cooler if TC crews were there . hehehehe ~ And after the night activity was supper before heading back to hotel . Awesome day !
Well , trip wouldnt be fun without these 17 dudes and babes ! WOOOOOSXZz ~
♫ Again and again and again and again (Again & Again by 2PM) ♪
LET'S PLAN ANOTHER TRIP !!!
⊙ω⊙
☆ P/S: 五分埔 is a waste of time !!! Not that cheap like everyone says ! Got tricked already ! ):