(Hongki in 《原來是美男啊》 .

可愛いね?

)
Maybe i should classify my week under 'Super Junior' . i dont know what strike me out of a sudden . Σ(゜ロ゜;)!! i just find myself watching from videos to videos in youtube on them , starting from Super Junior M(andrin) . But i only watched them in Taiwan and China's variety shows , and yes , hearing them speaking Chinese . They are good , other than the 3 who has Chinese background .
And continuing with the 14 episodes of Super Junior Full house . A damn hilarious show telecasted in 2006(?) which i cannot stop laughing at . They are totally full of craps , like a bunch of kids ! Actually the main highlight of the show is how they interact with the two foreign girls who did home stay with them . At the same time , the guys have to learn ENGLISH . Go watch and have a good laugh ! ((笑´∀`))ヶラヶラ
Anyway , this week is really a FAT week ! Non-stop eating good food ! Which also causes me to turn broke too !!! ORZ .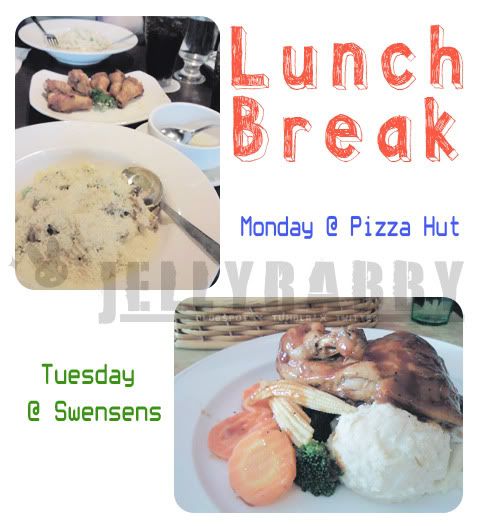 Wenjing's birthday was on Monday , hence a mini-celebration for her at ION's Swensens . We were all fickle-minded about ice-cream buffet or not . In the end , we just ordered from the menu .
FINALLY I GOT MY LOVE LIFE TEE (金字黑低)!!! i've been waiting SINCE November ! For girls , they only released 長版 version . And the size after that is M for the male , so i chose 長版 TEE . (ノ_<。)
Nehmind la , for charity !
i also bought Outer Space's lanyard with YihLin . v(≧∀≦)v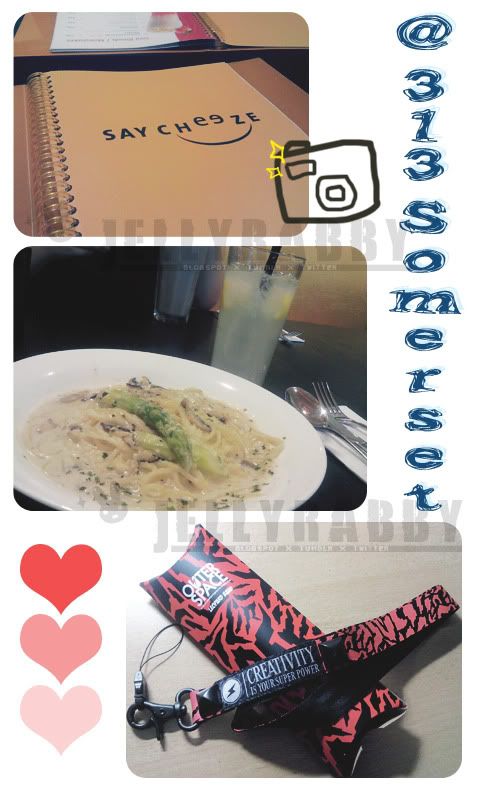 Von
and Joanna joined us during dinner after their dance class . Then random shopping with YihLin and Joanna before heading home . We sure did chat alot that day , anything and everything !

Countdown to end of ITP:
⑹ weeks

Time to sleep ! おやすみ ~