Sunday night was spent with Chris & Peng . Hua didnt join us . The night before i did my FYP till sunrise , hence i joined the girls in the evening as i need sufficient sleeping hours .
We did awhile of shopping before i went to eat Ben & Jerry's .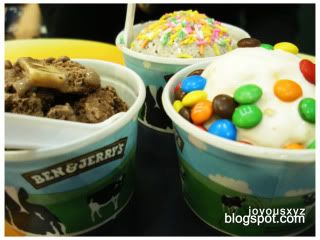 i ordered that what New York Chocolate Fudge again . Chocolate icecream with nuts and chocolate chips ! WOOOOOO ~ Heavenly yo !
That night , we watched Wolverine ! Like finally . We didnt buy popcorn in . We sneaked LJS food in ! Hahahahah ~
My first time oh !
XD
Movie is awesome ! Effects is so great that seems so realistic ! Oh damn , how i wish i had the skills to apply for my FYP . i think i would just score madly .
Check out my new & COOOOOOL toy ! :D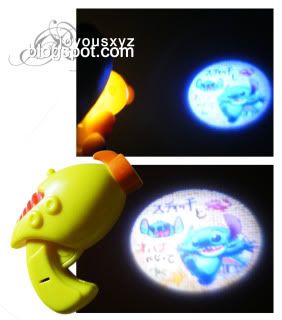 it casts out an image of stitch !
WOOOOOOOOOOOOOOOO ~
P/S:
FYP SUCKS BIG ASS TIME ! Lecturers are confusing us with comments and creating never ending problems to us ! & there's a presentation tomorrow ! Orz ~