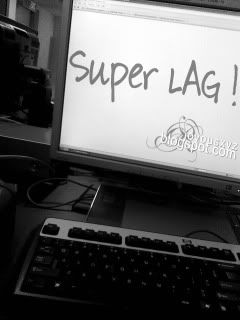 School days still sucks as usual , wasting our time . We're
left with about 2months3weeks
to complete our FYP . This is a fucking short period of time left considering we are still at pre-production . Problems just pop out of nowhere causing us to be delayed , badly delay . Many changes have to be made . We have a long way to complete our post-production which isnt a fast and easy job . Screw up those stupid problems ! Let's keep on fighting man ! (:
On another note , mum is flying to GuangZhou順德 and HongKong this Saturday till the next Saturday with her sisters and sister-in-laws . Because of the H1N1 , they earlier changed plan of not going back hometown (順德) but then now , everything is back to old schedule . Ohmylollipop !
i'm envy to the max !
GuangZhou leh !!! Heard that is such a cheap shopping paradise ! & Fashion too ! I WANT but i cant . i have school and FYP that tie me up !
Mum bought 6 boxes of Ferrero Rocher for her relatives . China dont have Ferrero Rocher meh ? = = i think buy Made-in-Singapore products better lo . Anyway , mum also mentioned that this time her relatives will 招待 them . And also , they will be coming Singapore at year end . Mum and her sisters will 招待 them . Sounds like students exchange programme sia ! @.@
Now , i'm already hoping to receive lots of gifts from my mum cause i'm jealous . Hahahahahah ~