After about 1 year (the last time we meet was 2008/06/07) , i finally meet out with Huiyun . She's such a busy girl ! From studies to Alevel to work , and dont know if she's gonna be busy again when she enter University . XD
Well , she's like becoming different each time i meet her . This time she knows how to makeup and dress casual . Hahahah , i wonder what will be the next change in her the next time i see her ~
Alright , enough of pi-li-pa-la , on Saturday i went Bugis shopping with her . Both of us were really on a shopping trip . In Bugis Street , we got ourselves clothes , cheap cheap . And at the new shopping mall , there's a shop name
Backstage
. Actually i went there once on Thursday and already noticed this formal-looking-studded belt . When i found out there was this student discount of 15% , i bought the belt ! Cause the actual price of the belt is $19.90 which isn't really expensive compared to many stores , and with another 15% off , it is sure to be a great deal ($16.XX) . i'm not sure when will this
student 15% off promotion
will end , but do remember to bring your student card along when you shop there ! There's pretty accessories for girls . (:
After we were done shopping in Bugis Street , we went Somerset ! WOOO ~ Actually Huiyun wanna go Tampines ut i insisted on Somerset . Hahahahahha ~
Long time no see of course must take photos as memories . And so we start ka-cha-ing at the MRT station .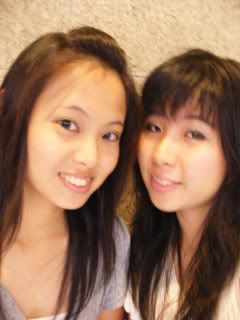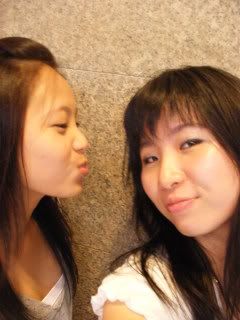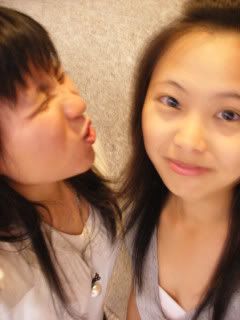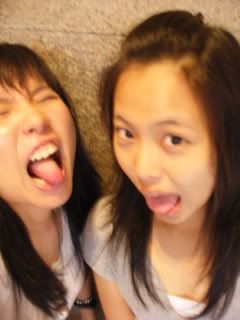 Alright , mad girls going Somerset . XD
Shopping from Hereens to Cineleisure . i wonder when was the last time i went there . Along the traffic light outside Hereens , there was a photo shoot/recording for the Fashion Week . Pretty cool that it attracts crowds . Quite a number stands around and there's even passerby who took photo of the scene and the models . Anyway , the whole scene seems tiring as they were doing in the middle of the road . So they could only make use the the green-light-time to shoot/record .
Dinner at Yoshinoya . And Huiyun was like saying the last time i met her , we were also eating Yoshinoya . Hahahahah ~ Nice and cheap what . Better than fast food ! Fattening & unhealthy .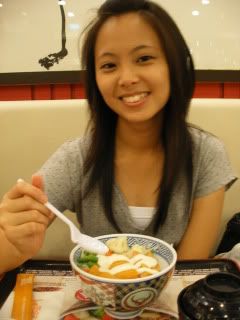 Yea ,
Itadakimasu !
*
Ohwoooyeayeayea , simple shopped around at Far East Plaza where i saw Yvonne & Joanna . Hahahah . And also a bagpack that caught my attention . it was freaking cheap ! But i couldnt decide since i scare i would regret buying . So i shopped around first . But in the end , i still went to get it . i still have to withdraw money to pay for it !
i'm so broke !
Yeayea , here's the bagpack !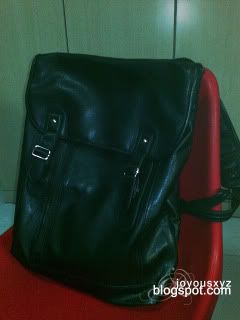 Not bad right ? 18bucks cheap cheap !
(At home i went to check online bagpacks with similar design , it costs twice , 38bucks ! Though they are much more nicer but price is freaking double ! i'm glad i got the 18bucks . At least it doesnt look that bad right ? XD)
i need accessories for my bag !
Hohohohoho ~
When it's time to go home , we didn't go home straight . We missed few trains just to camwhore cause we dont know when will be the next time we meet . Sounds so sad ah ? ):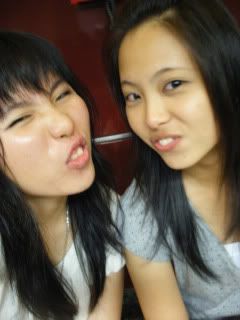 Rabbitssssssssss !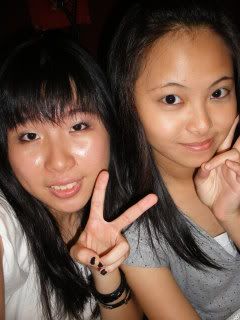 SHE BULLY ME !!!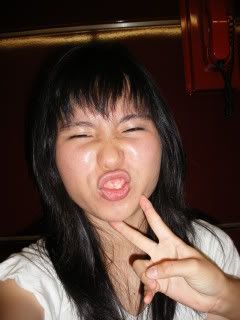 SEEEEE ?!
Hahahahahah .
She slept cause we dont know what to actions to do already ! ):
ACT DAO ! & i also SO FIERCE ! ):
Dont scare till run away .
i'll end with "innocent" us ! :D
I-N-N-O-C-E-N-T !
Hahahahahah ~
For the whole day just for shopping , i actually spent near 80bucks ! i'm really broke now . Time to save money !!! Unless i find pretty heels/sandals that i like . Especially heels ! it's SOOOOOOOOOOO HARDDDDDDDDDD to find heels that i like ! Singapore only has those limited designs which i dont like . All looks typical . If not , the price is not worth it (expensive) .
Sigh .
How i wish i can pick any shoes i like from the net , instead of those typical shoes' stores
.