WOOOOOOO ~ SERIOUSLY BORED !
FYP is filling up my everyday ! i have to stay focus with it , and surely no last minute ! Count the days i'm left with - deadline is 17 August ! Plus now i have Motion tracking assignment and GEMs assignment . Left 2 weeks to complete both ! ): That means i cant afford to spend much time on leisure .
Recently i have been tied up with Livejournal's blogshops . Looking through at their items trying to find the type of dress i want , but sadly , i still cant find though i saw many pretty ones . i need new pretty clothes and heels !
I'M GETTING MAD YO !
& natural lighting rocks ! HEEEEEEEEEEHEEEEEEEEE ~
Pirated Disney's Daisy ! Hahahahahah ~
BUT I LOVE MY BIG PURPLE BOWWWWWWWWWWWW !
CUTE RIGHT ?!
Please say cute or i kill you (joking) ~ XD
it's actually for my so-called noticeboard !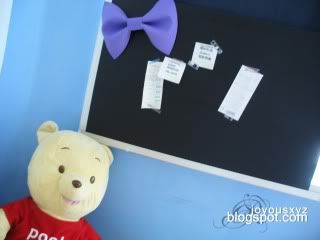 Since i have no life , i'm mad rushing
RESTAURANT CITY
(RC) ! Everyone's into it ! And say bye bye to Pet's Society(PS) ! i'm already lazy to play PS , cause like not fun . But will still visit ONCE awhile . i'm ignoring my Farm Town too ! Too much of RC makes me forget to harvest my farm , and by the time i remember my plants already died . ): So i'll just give up playing that .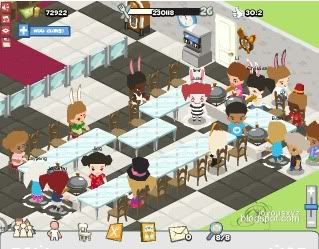 Alright , schedule for tomorrow will be doing 3D animation and complete it for my Motion tracking assignment . Yawns ~