Recently i watched 2009/04/11's 流行IN HOUSE , they introduced this Hello Kitty chalet in 新竹 (Taiwan) . OhMyLollipop ! It's such a beautiful paradise ~ TOTALLY LIKE A DREAM HOUSE ! The chalet is built in a way of having a lifestyle like those countryside .
Earlier i went to google about this chalet and it costs
about
freaking SGD$1000 just for ONE NIGHT if i didnt check wrongly .
Hehehehs ~
But SURE wont be cheap !
Anyway , enjoy the screenshots ! Don't WAAA too much ! XD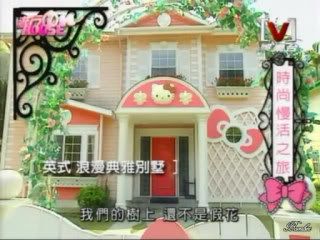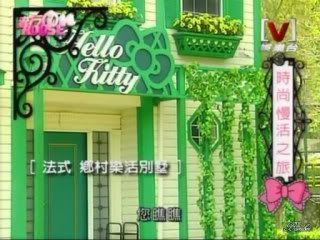 Super duper pretty yea ?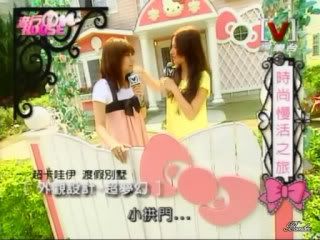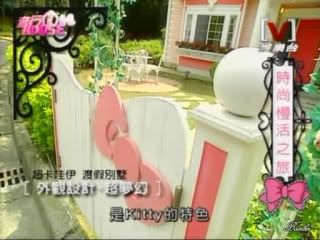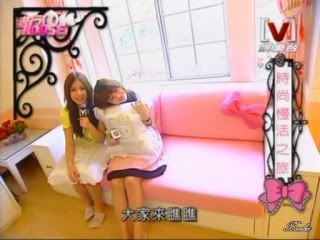 Orz ! Looks so cosy till i feel like staying too ! XD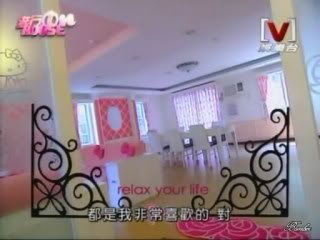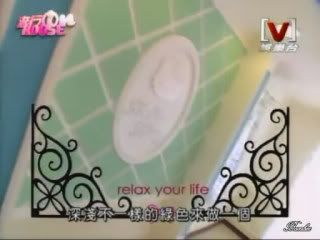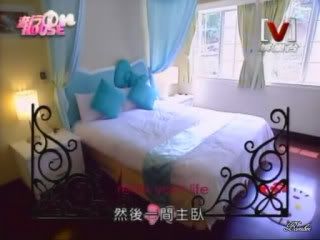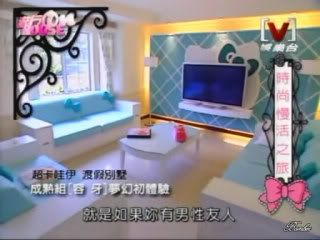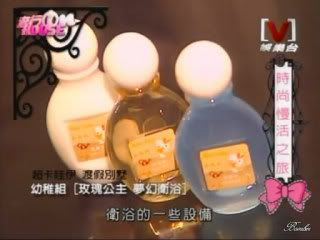 OHMYLOLLIPOP ! These toiletries can be brought home like those in hotels !!! But these are sure way better designed and cuter than those in hotels ! Hehehehhe ~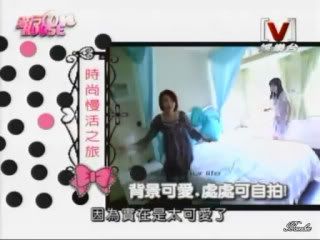 Cool right ? Sitting outside at your "own" garden having teabreak !
CITY LIFE WHERE GOT LIKE THAT ?! ):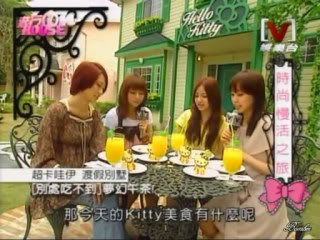 Too cute till i think i wont bare to eat ! XD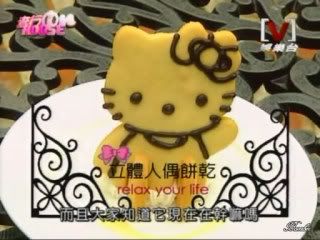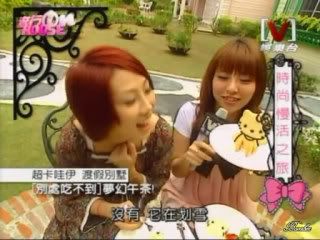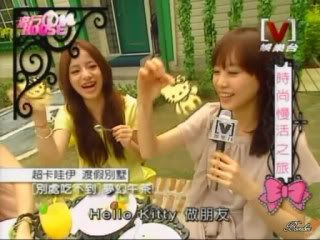 Awwww ~ After watching this , i totally feel like having a themed house like this ! Looks so cosy to stay in . Maybe start from my room first . BUT money will be the main problem ! ):
How i wish Singapore can have such pretty places to visit , so we don't have to travel far ~
Related Links
♥
ONE
TWO
THREE