On Friday after school , i went to meet Stella . We havent met from freaking long ! Probably since i was Year 1 ? @.@
I was craving for pasta and wanted to dine-in Pizza Hut but there seems no Pizza Hut at City Hall's area . So in the end we dine-in The Coffee Connoisseur .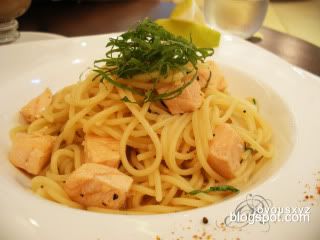 - This pasta is tasty oh ! But i forgot it's name . XD
And i became broke after that . But we had a nice chat . (:
Stella was really on a shopping spree . She bought 2 heels in a shop and 2 belts in another shop . That was really WOW !
We shopped from Marina Sqaure to Suntec City and rested in Suntec's Mc Donald's . Time was quite early then , so we decided to catch a movie , Handsome Suit . Since it's still quite sometime to the showing time , we went to Subway for dinner since it's super near the Cinema . And i camwhored with her . We havent had any photos taken since we last met .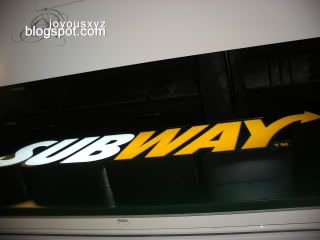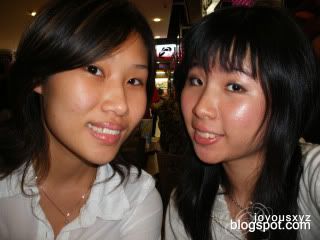 Handsome Suit
was HILARIOUS ! Super funny shit ! i simply couldnt help laughing at some parts of the movie . Honestly , i thought i was going to watch an ang-moh movie before the movie started (cause i had totally no idea what the movie was about) but it was a Japan movie ! :D
The main idea of the movie is about to be happy being yourself rather than listening to what others says even when you are ugly . No use being someone else that others like but you are not yourself and also not being happy .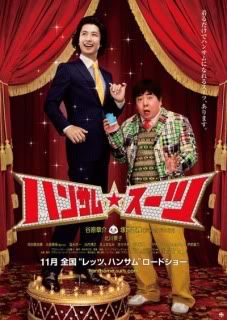 Hahaha and i see familiar faces in the movie ! :D
And the female lead was familiar and i couldnt recall , googled and found out - Taiyo to Umi no Kyoshitsu ! = =
Well , this movie i guess is really worth to watch since it's really meaningful . Storyline is also interesting . Unlike those typical storyline where you can always guess what's next . (: