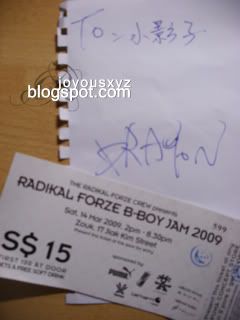 First time to a BBOY Competition was cool and tiring . If we sat down , we wont be able to watch/film the competition . Hence we stood almost whole of the competition . The air-conditioner was freaking cold too ! Nevertheless , i think all of us enjoyed ourselves .
Japan's All Area Crew is freaking great ! The stuns they had made everyone cheered for them ! And they won first ! Ahhhh , didnt get to take a photo with them . ):
Taiwan's Top Coalition didnt make it to top 3 but 4th . Xiao Long shouldn't have mentioned that they would lose after their preliminary round though he did also mention the Japan team would win . But at least some faith in winning .
Anyway , time is also quite rush for them . Arrived in Singapore the night before and competition on the next day and have to leave after the next early morning . They were all tired . Xiaolong's hand also havent recovered . Orz !
When we told him we wanted his autograph he said dont want , he's just a normal person . Ask for autograph from bbt boys like AhLiang instead . But all replied dont want AhLiang's and he was shocked ! Hahahahahah XD We chatted with him and he's really friendly unlike the image he gave in MFBBT . He said the image he had in MFBBT is the staffs asked him to act out . And we also got to know TBC 柏青 is getting married . But at that point of time , we got him mixed up with IP 阿邱 and kept wondering who is he . LOL !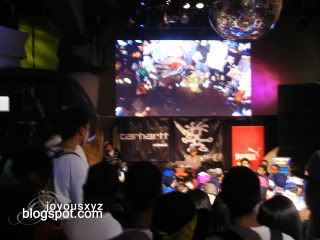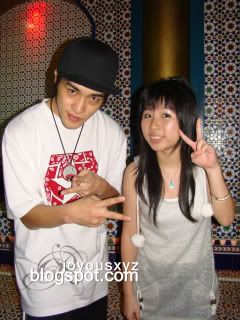 We also get to know his dance mate, 查克 . i think he's pretty cute ! Awww ~ XD And i think i'm mad ! YihLin is mad too !
He's also from Formosa . (:
i wonder when's the next time i can see them . They're really nice to talk to , very unlike XYZ - ask him anything and you wont get the answer you want other than dont want la/dont know . @.@
Before i end , photos of the events can be viewed
here
by Darren Francis Photography . (: