Last Friday's lesson was cool . Lecturer taught us makeup . And
not
those type of girls' beauty makeup that will normally come in mind when makeup is mentioned . This time the makeup is about injuries - makeup for injuries !
Cool right ?
HOHOHOHO . But every little material cost alot .
And dont think this is sickening !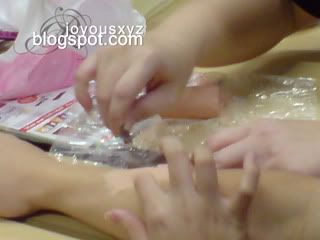 Layer of dough-like-thingy as extra skin .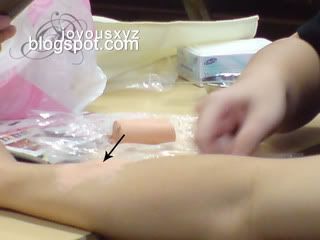 Foundation with different color tones .
Only scrapping with a tool is allowed , after that the tool used have to be cleaned with tissue/cloth in order to reuse it .
Apply ~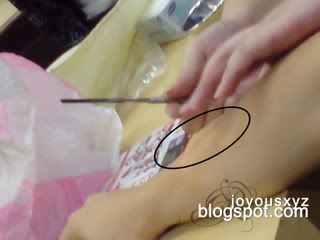 "Cut" a line as the injury cut .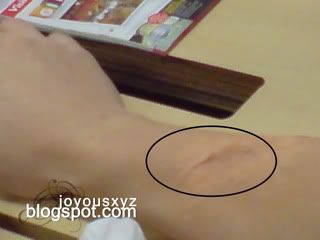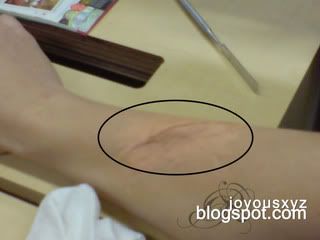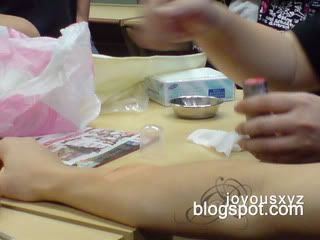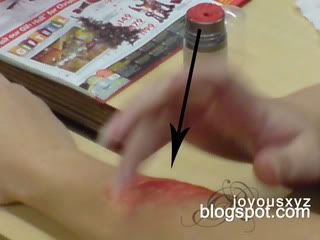 Apply red around the cut .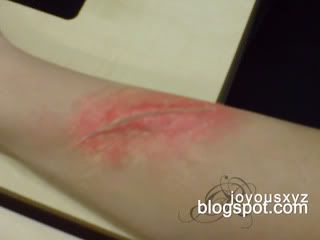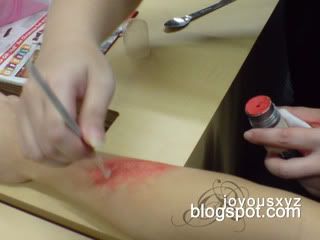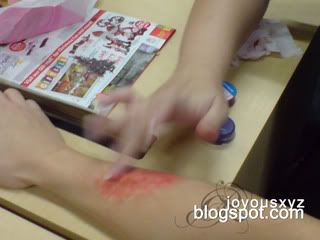 Then i forgot what color .
Blue ? Purple ? Or both ?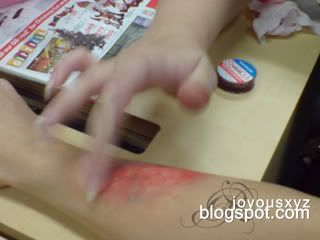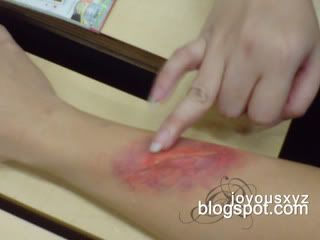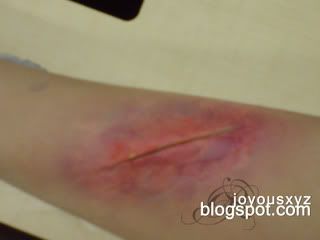 And now end up with blue black feel around the cut .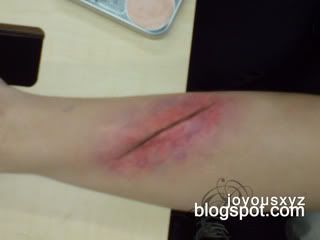 Apply darkest tone brown at the edge of the cut too to outstand the cut further .
Last but not least is the "blood" .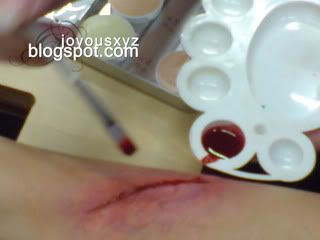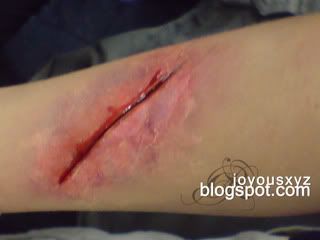 Final result ★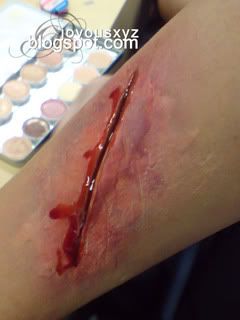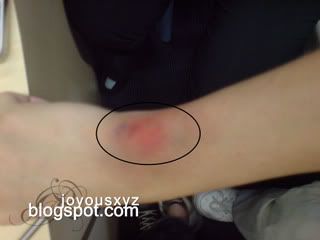 Another injury → Bruise (Blue black)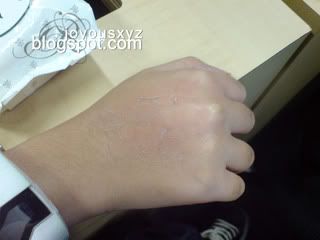 Layer of skin tear off → use a type of glue (forgot the name)
Add a bit of "blood" .
Final result ★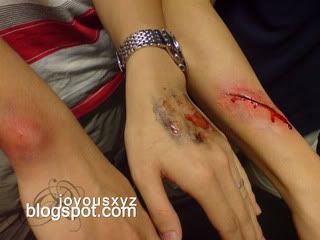 Jia Ren went to play with the materials and ended with this . Looks like burn marks .
For non-injury type of makeup ↴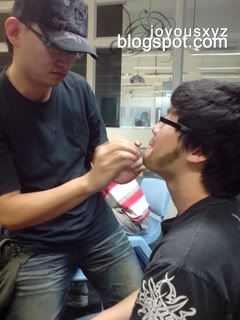 鬍渣 ~ (i forgot what's the english word)
Use tapping with a special sponge to create the effects .
Final result ★
Lecturer also mentioned about doing blister . Very easy as there is a liquid specially for it but expensive . Anyhow , just need to squeeze out the liquid onto skin and let it dry . Outer layer will be harden and the inner will be watery just like blister ! And it will stay on like this throughout the whole filming .
Interesting right ?
Lesson then was really eyes-opening . But the materials are
really
expensive to owe them .