♡ Incoming Mails ♡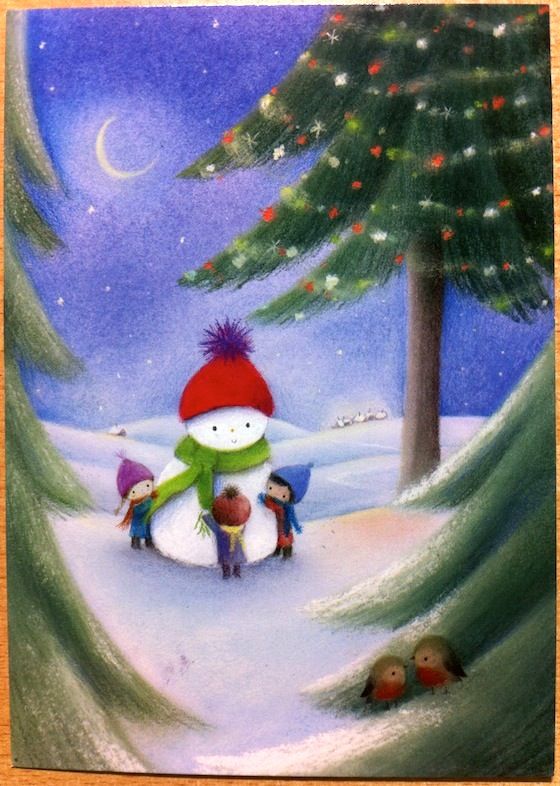 ⋙ My first Christmas postcard ever received ! It's from my facebook friend , Kaya .
⋙ Japan's Christmas tree stamp !!! Isn't it cute ? (♡ω♡)
⋙ Finally received a mail from swapbot and ... ANOTHER CHRISTMAS POSTCARD ! It's from my another facebook friend , Chiaki !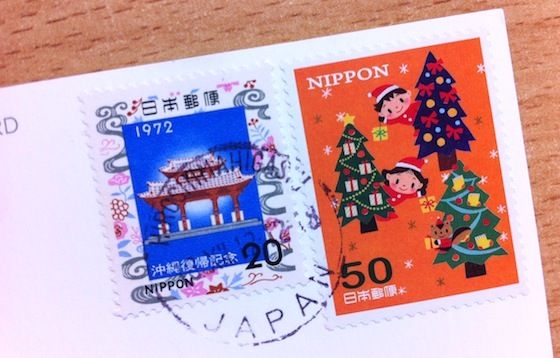 ⋙ Another Christmas stamp ! And the other stamp shows Okinawa's
Shureimon
!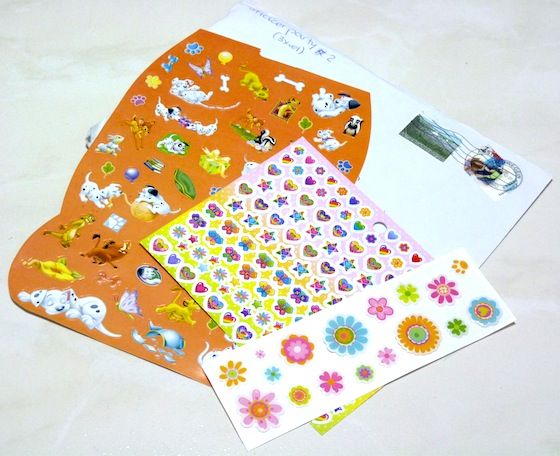 ⋙ Stickers from Netherlands through swapbot which include a sheet of 101 Dalmatians , Lion King and Bambi stickers .
⋙ Stickers from South Korea through swapbot .
⋙ Yokohama's map and other tourist information booklets and brochures from Japan through swapbot .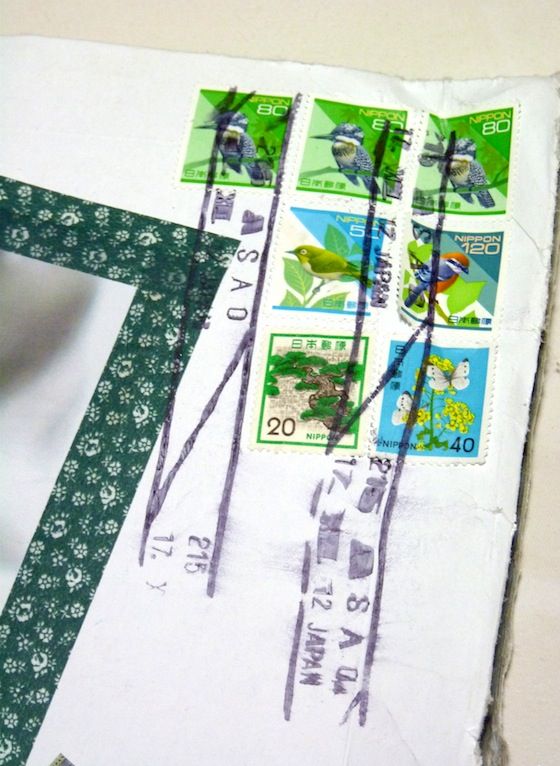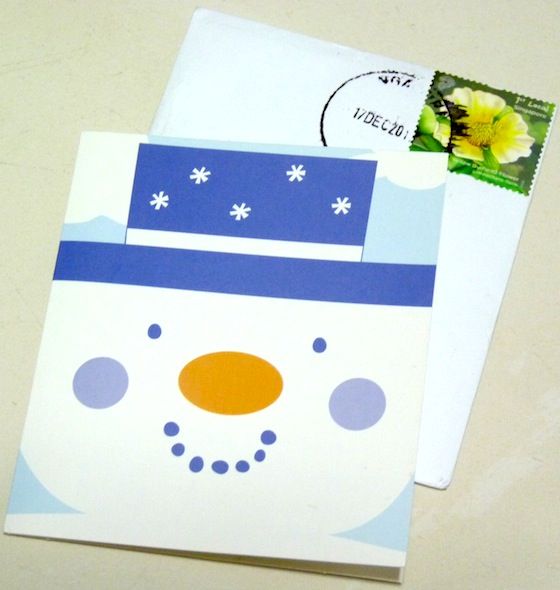 ⋙ Christmas card from Wenjing !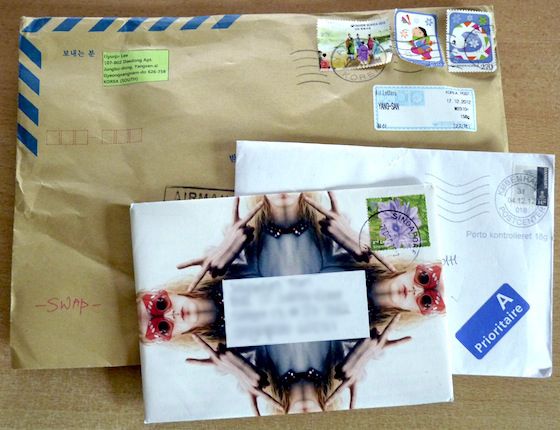 ⋙ 1 penpal letter from South Korea , 2 swapbot letters from Denmark and Singapore .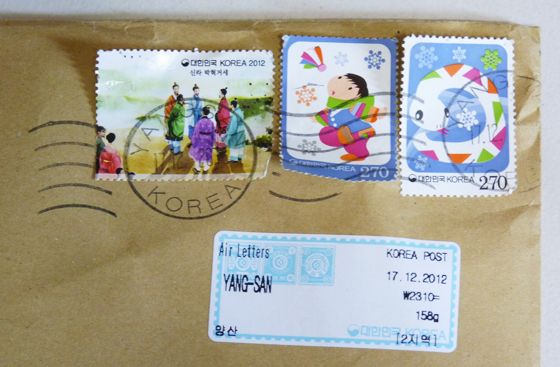 ⋙ Korean stamps ! And I suppose the middle stamp is a Christmas stamp ?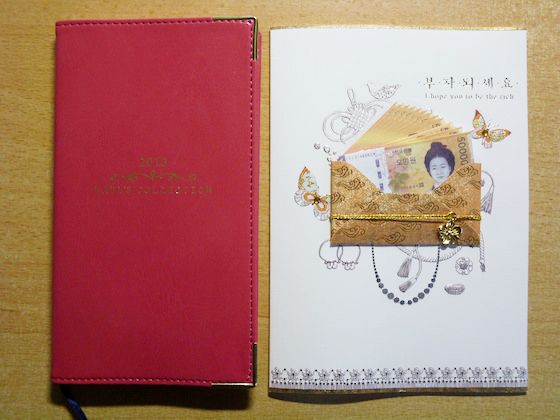 ⋙ On the right is Korean New Year Card and next to it is a 'Made in Korea' 2013 schedule book ! So nice of my penpal to mail it to me as a gift . And just nice , I haven't gotten one ! What a nice timing ! If it arrived in 2013 , I suppose I would have gotten myself one already !
Though it is dark pink , I'm still gonna use it ! I also love the features provided ! There's monthly , on the left of the monthly pages there's a small space for notes , weekly , next to each week is a blank page to write notes , end of each month is a payment page for monthly finance and lastly , tabs to easy access to each month ! Best of all , features I need or will use are all in English ! (I can't read Korean for nuts ! (。•́︿•̀。) Maybe I should start learning and memorizing .) With so many features that sounds like it would be a thick/big book , it's actually quite small . Maybe due to each page is only of 60gsm (thinner than a typical printing white paper which is usually 80-100gsm) .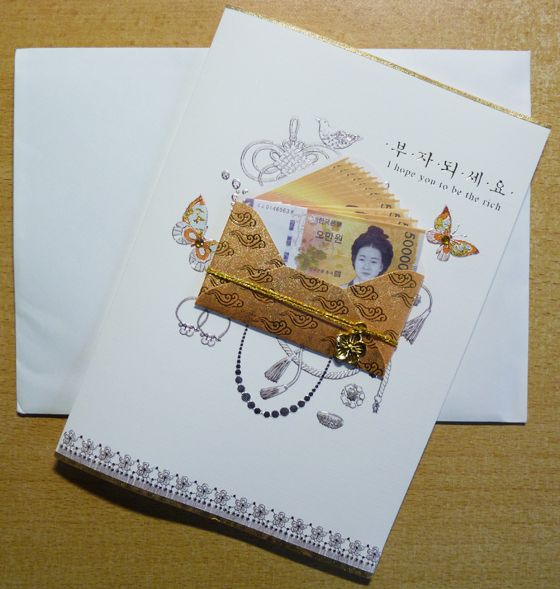 ⋙ Close-up of the New Year Card . It's really interesting to see the details on the card . I wonder what Singapore's New Year card will be ? Merlion ? Westernized ? Or it just doesn't exist ? (*≧∀≦*)
She also wrote that in Korea , they celebrate New Year by eating 'Rice Cake Soup' (
Tteokguk
) as they believe eating rice cake soup will bring them good luck .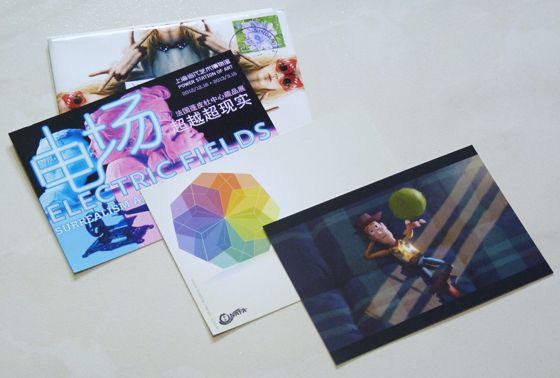 ⋙ Advertisement/free cards from another Singaporean swapper . Honestly when I first realize it was from Singapore (assigned by the system) , I felt rather disappointed thinking that I would probably get what I already have . BUT NO ! The swapper even included an extra postcard featuring Toy Story's Woody ! So it isn't a bad swap after all ! HAHAHA ~
⋙ Do you remember this scene ? (*´ω`*)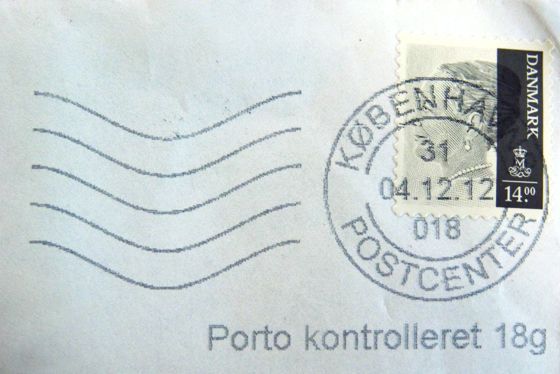 ⋙ Denmark stamps and postmark . The letter contents stickers for the swap but sadly , they didn't look appealing . So I didn't bother to take a photo of them . (๑•́ ₃ •̀๑)
♡ Outgoing Mails ♡
⋙ Tin Tin postcard for an Instagram swapper and the other for a swap in swapbot .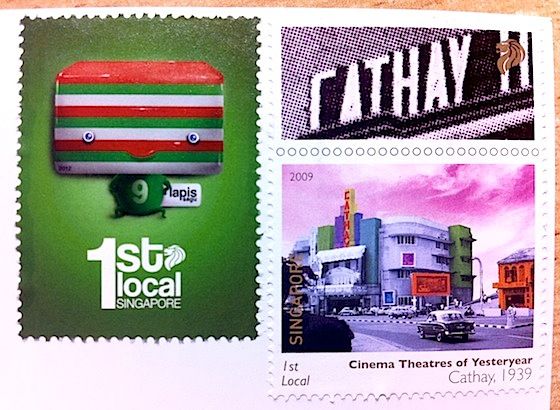 ⋙ The Cathay stamp is one of the recent stamps I've bought .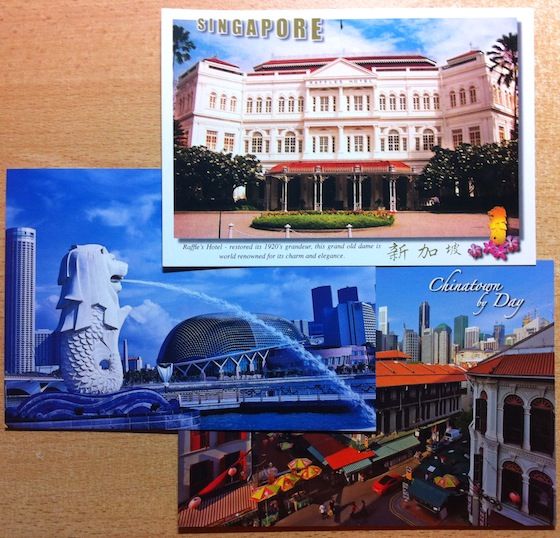 ⋙ Finally mailing out on Postcrossing after some time !
⋙ Swapbot: Advertisement/free cards and photos for 'See the world through someone's lens' swap .