こにちは〜 i know i have not been blogging ! i have not blogged about my Bangkok trip (i hope i can still remember the details) and Candydoll Workshop (yes i went !) ! School has been filling up my weeks with never ending research ! Degree level really isn't that easy ! (ง •̀_•́)ง fighting!
Anyway , gonna share another deco app ! This time round is a MESSENGER !!!! Yes , all the deco stuffs INSIDE the messenger ! But then you'll need friends or else like me #foreveralone talking to the inbuilt-fictional character like Siri ! (๑•́ ₃ •̀๑) *drawing circles in a dark corner*


♡~Deco Talk "LOUNGE"~♡
You can choose your own design speech bubble with the given few choices and also size and color for your text.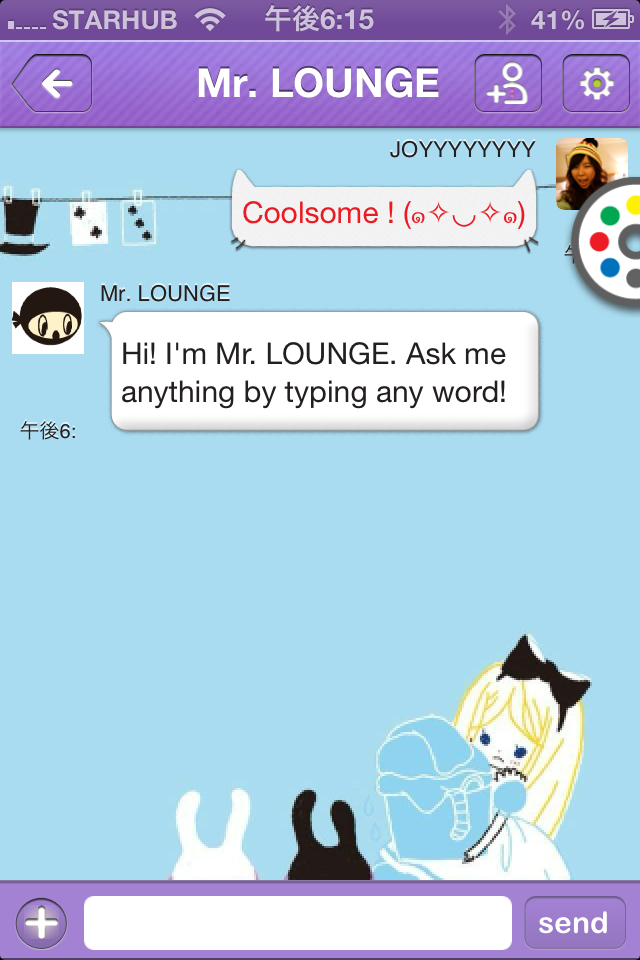 ⋙ i chose kitty speech bubble ! Cute right ?!!! So Coolsome ! HAHAHAHA
ps. Background is set by my own using found wallpaper . Not provided by the app .
The bottom half is what you get when you click on the '+' button and the top toolbar is what you get when you clicked on the textbox .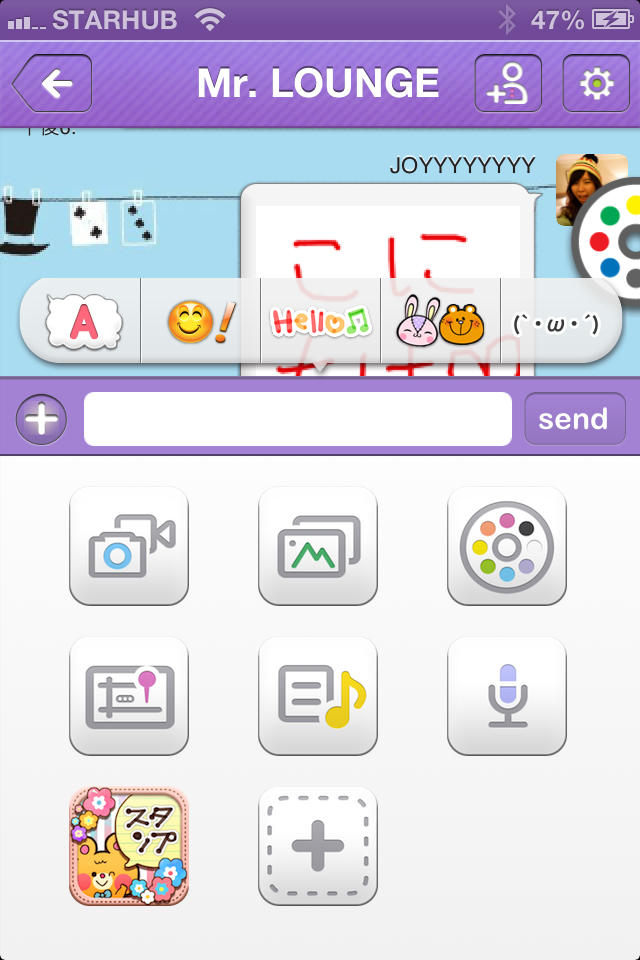 ⋙ it works with
Sticker Maker
apps !
⋙ Kaomoji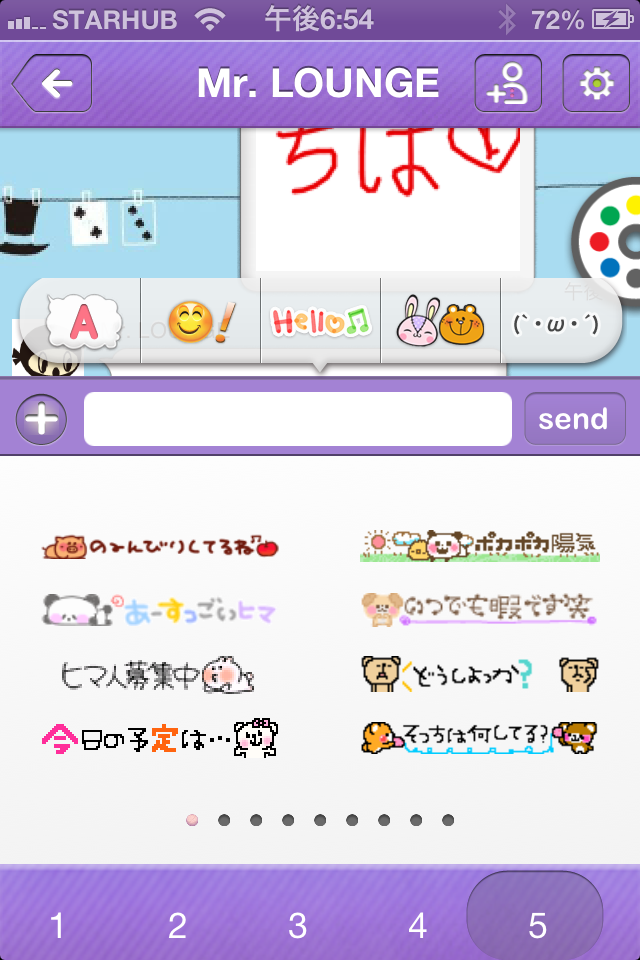 ⋙ Pictorial text (actually i don't know exactly what it's called)
⋙ Animated emoji . i think this robot series is ultra cute !!!!
how i wish i can use it in Whatsapp !
Whatsapp ! Y U NO PROVIDE CUTE EMOJI ?!!! (。•́︿•̀。)
Not only can type like the usual messenger , you can draw/write too !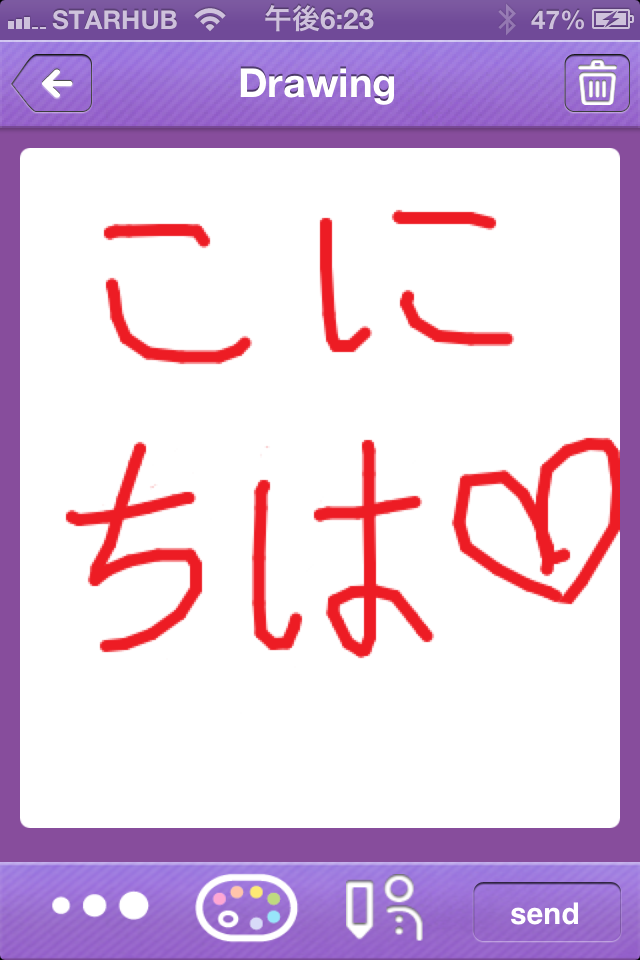 OR , draw/write ON YOUR PHOTOS ! Cool right ? *Imagine drawing funny faces on your friends*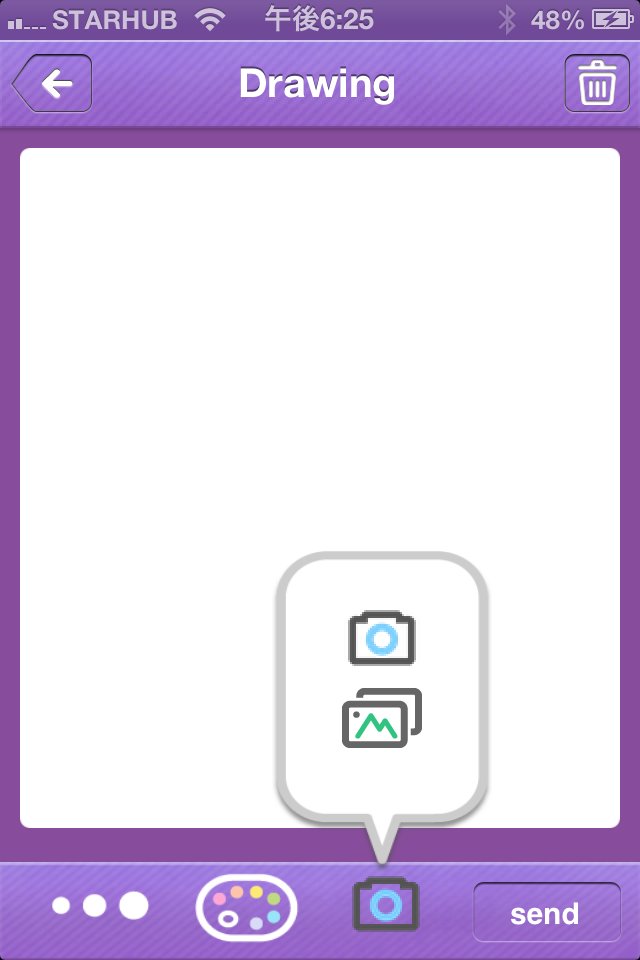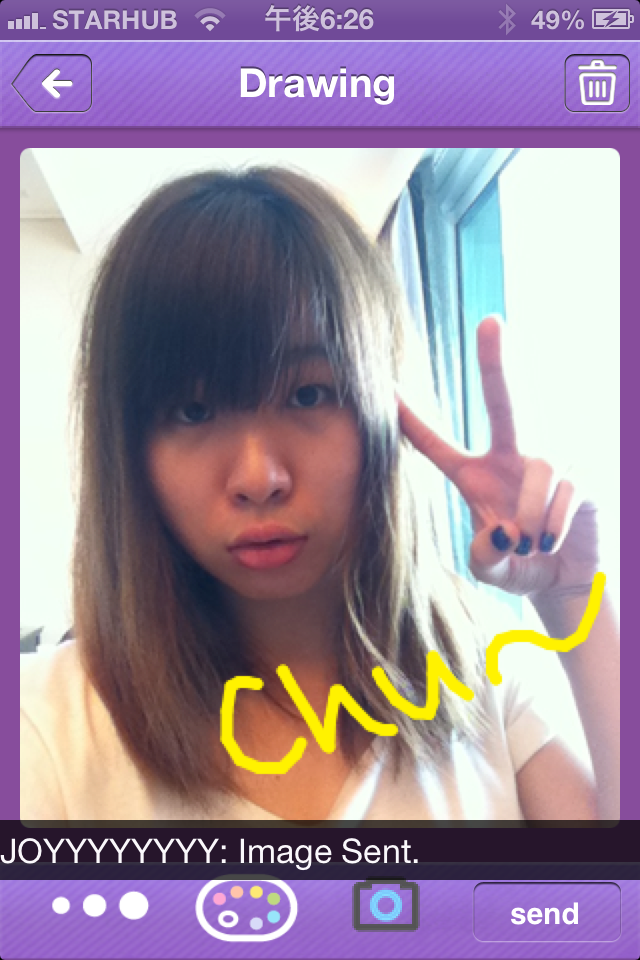 ⋙ Sorry for my sleepy face ! Took this photo not long after i woke up ! ( >艸<) *hide*