Just came back from there and since i have nothing to do , i shall blog ! hahahaha .
As after my dental appointment i had to settle my lunch myself , i decided to explore around Jcube FOR THE FIRST TIME and dined in somewhere inside . Walking round and round ... but i didn't feel like having fried food or food i've eaten before till i notice
Nana's Green Tea Cafe
. Never hear before nor seen it anywhere before , but the range of matcha (fine powder green tea in Japanese) beverages is tempting ! For a matcha fan like me ! (๑´ڡ`๑) And the crepes too ! Yums !
i had no idea it's so popular in Japan till i ordered , paid , sat in and checked-in (4sq) ...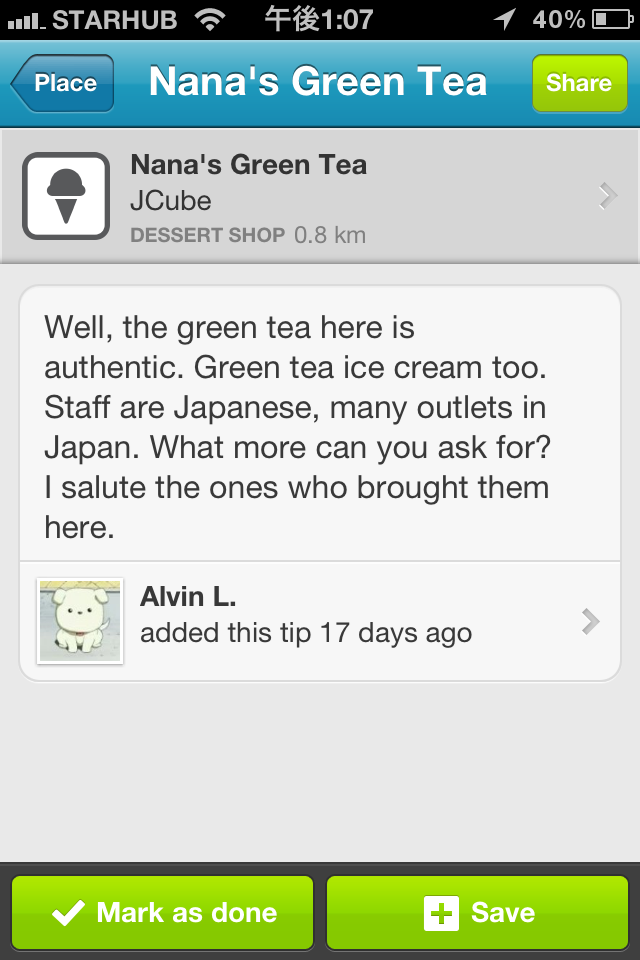 ⋙ This made me feel reassured that i made the right choice in dining in this cafe . Honestly , before checking-in , i didn't know it's a Japanese cafe . i thought it's another local cafe just that this time it's by a green tea fanatic since such cafe is common nowadays if you know what i mean .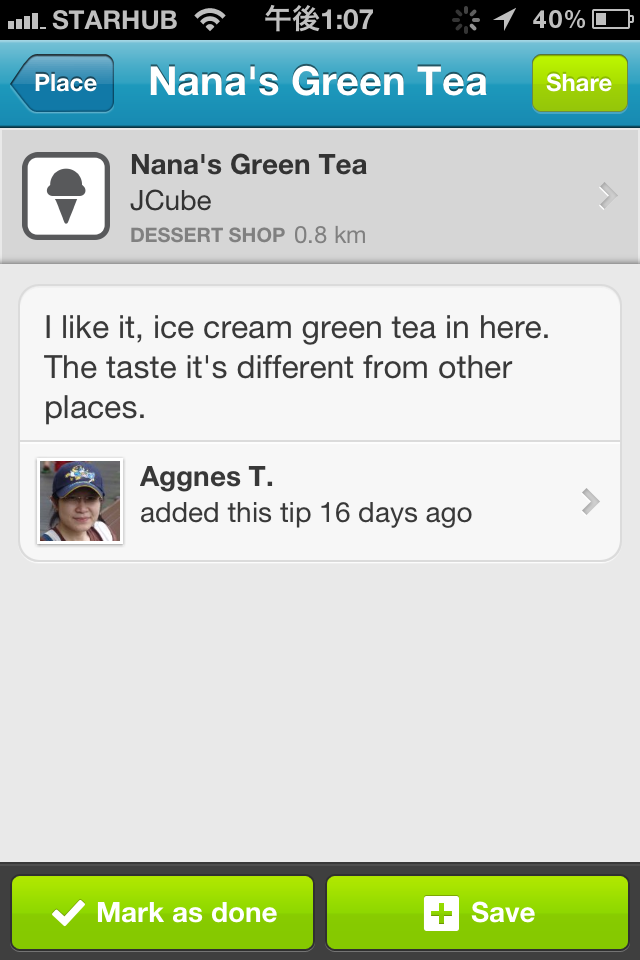 ⋙ Another review on 4sq .
Seems like their green tea ice cream is really nice . i didn't try it just now sooooo MUST TRY the next time round ! hehehe .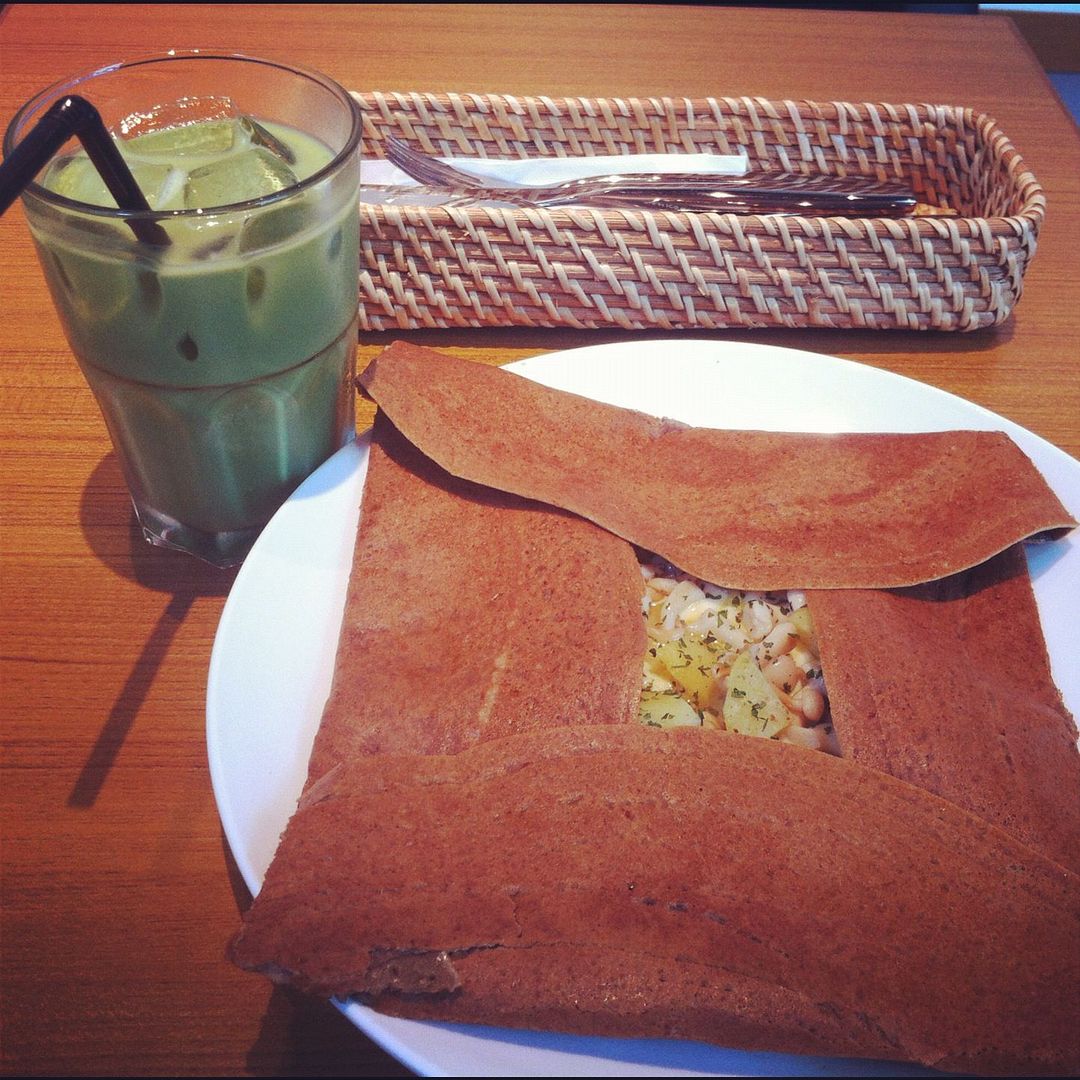 ⋙ This is what i ordered - eggs and mushroom crepe (SGD11) + Matcha latte (fine powder green tea + milk) (SGD4.20) !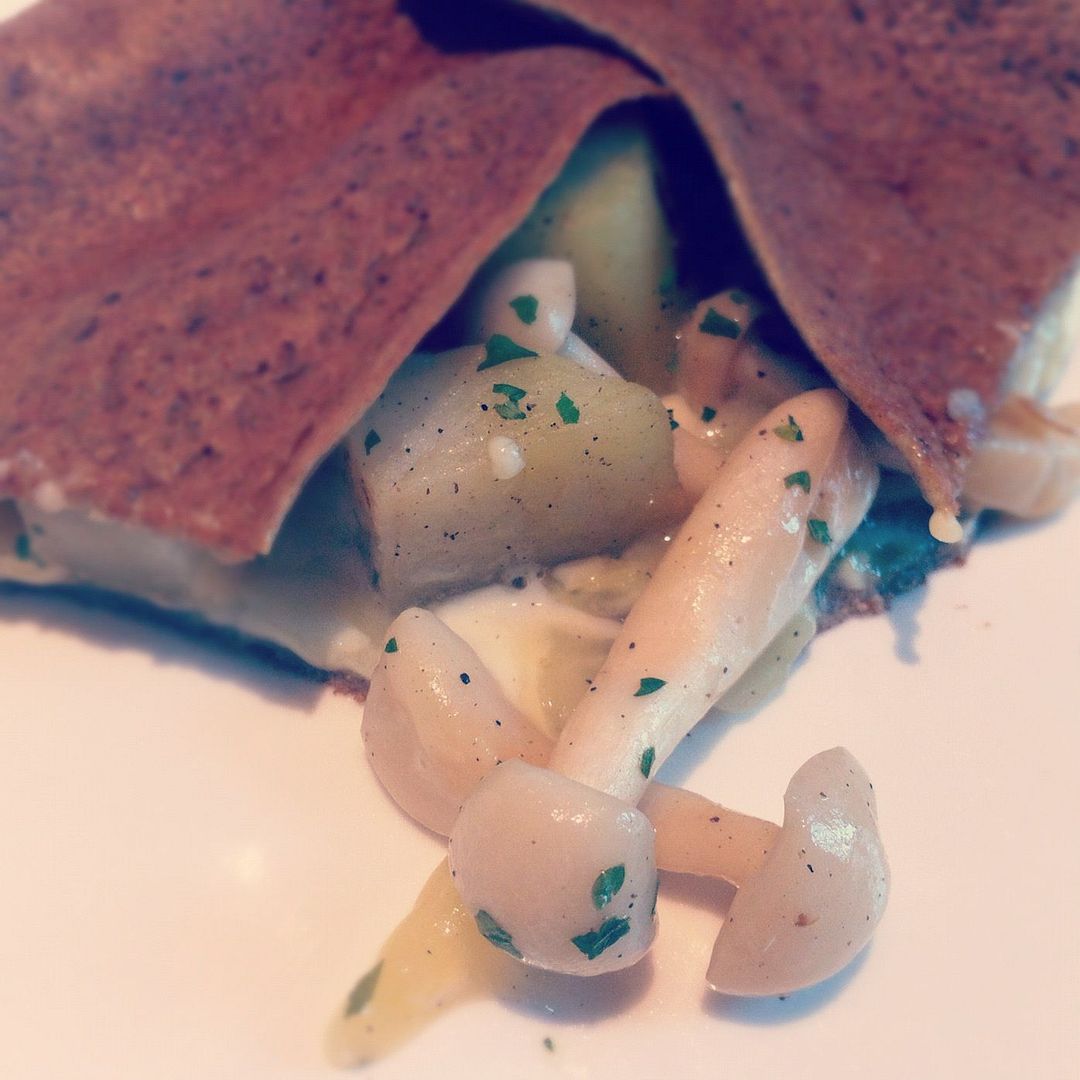 ⋙ Surprisingly , there's cheese and cube potatoes too ! Cause 99% of such shops will only give fillings according to your order . And the mushroom is not the typical button mushroom most pancakes and crepes have ! IT'S THE JAPANESE MUSHROOM !
Shiok right ? XD
But ... i didn't like the crepe . it has a burnt taste ! (●´⌓`●)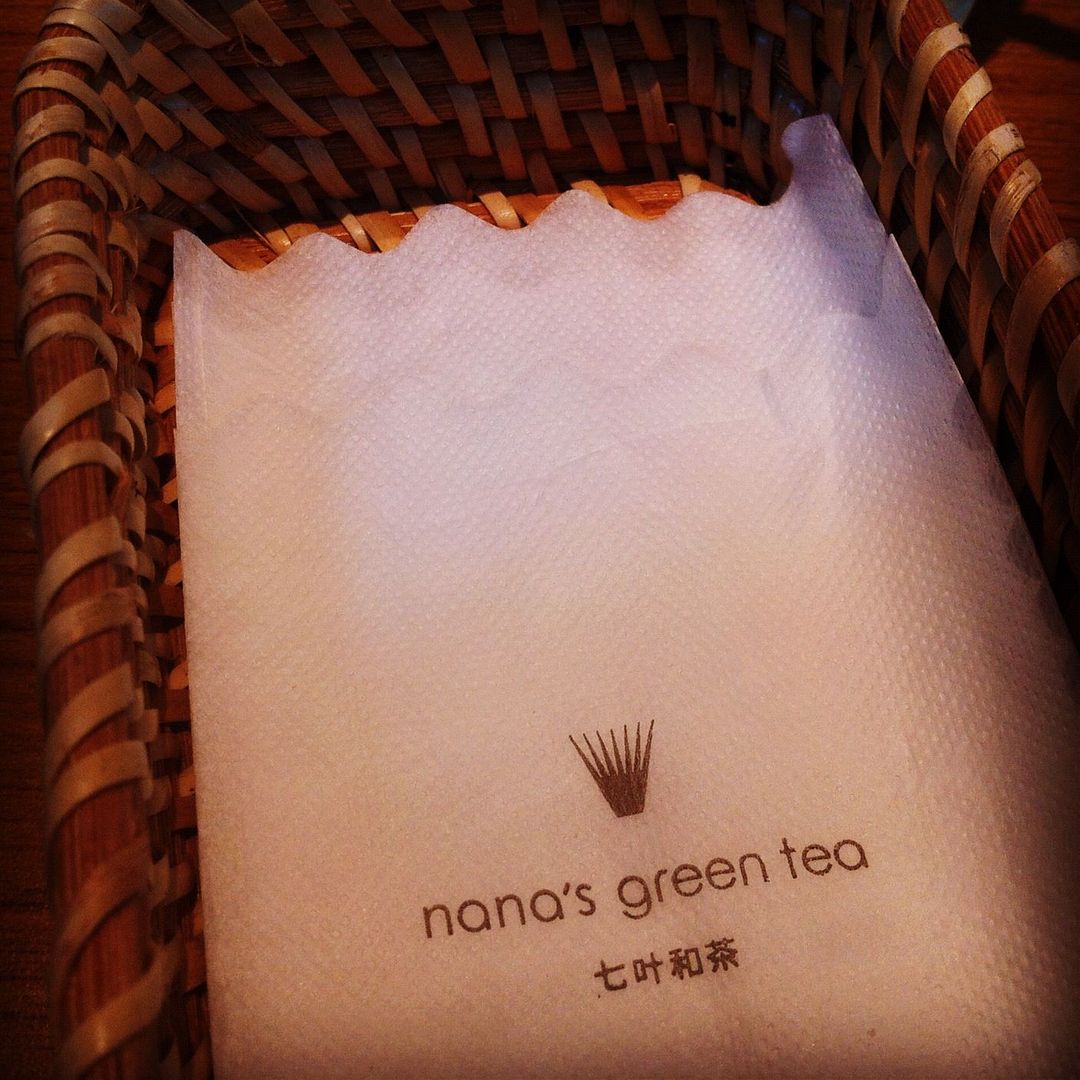 ⋙ Scallop hem ! So cute !
Initially i thought it won't be filling since it's just a crepe but it ended up just nice for me ! My next visit i wanna try their other matcha beverages and also the ice cream ! LIKE SO TEMPTING !!! And i would say it's a nice place to slack and chat to kill time with friends . But provided all your friends like green tea . i think they do have non-matcha beverages but limited choices .
And before i forget , the shop system is like Ginza Barin - order , payment , sit-in and wait to be served . No service charge or any additional charges ! (ο^ω^ο)
⋙ I WANNA ICE-SKATE SOOOOOON !!!! #random