A dictionary created by everyone ! ❤⃛(๑❛ัᴗ❛ั๑)"
Why ?
Cause you/someone else creates , and it will be shared to add on to the list . As a result , you can have more awesome kaomoji than ever ! And i seriously think some are really damn cool ! #wonderinghowtheydoit Best of all , this time there's an app for CHROME too ! (๑✧◡✧๑) But i'll start with iphone app first .
▲ Some "others" Kaomoji which they categorized .
▼ Or you can also create your own category . it will be below をの他 .
▼ To save from みんなの顔文字 and 人気の顔文字 , just tap and hold . it will direct you to this page to ask where you wanna save it at .
▲ Everyone's kaomoji . i suppose whenever someone shared an expression , it will shown inside here . But i don't think the system changes every minute/hour .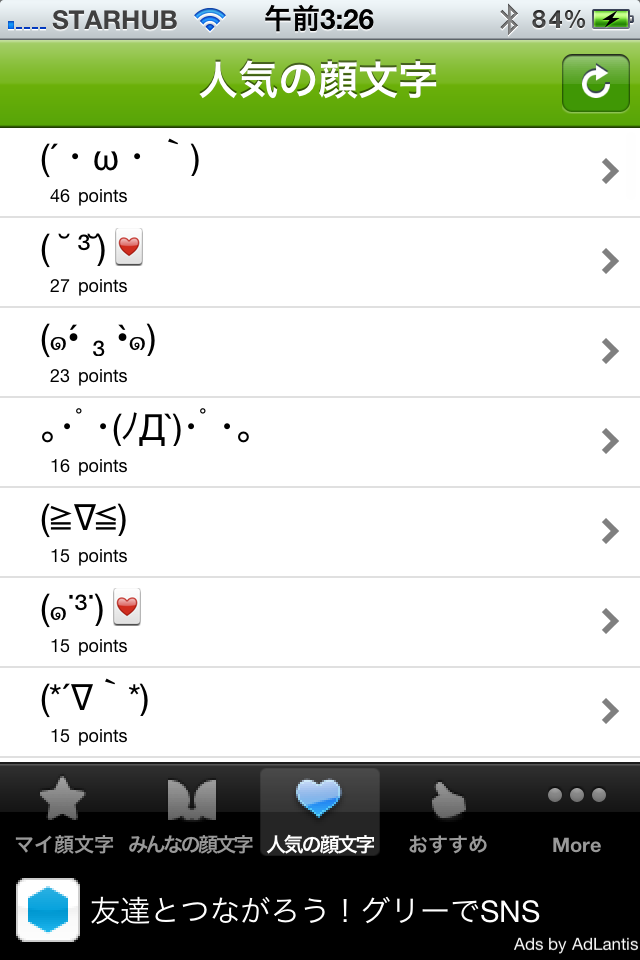 ▲ Most popular kaomoji . And i've got no idea about the points thing .
▲ Recommended kaomoji .
▼ To use the kaomoji for your messages etc , just tap on which you want . With a pop up like this , the kaomoji is already on your clipboard . Ready to be pasted ! (๑'∀'๑)♡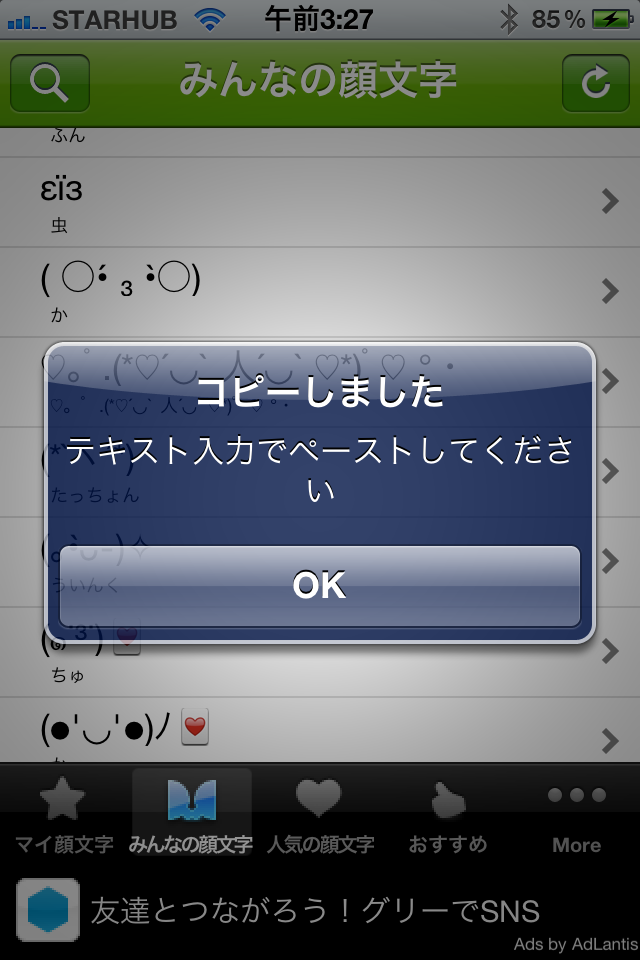 ▲ If you think these aren't enough , you can create your own kaomoji and save them !
* There's
anroid's version
too .
And here's for your google chrome ! (●癶∀癶●)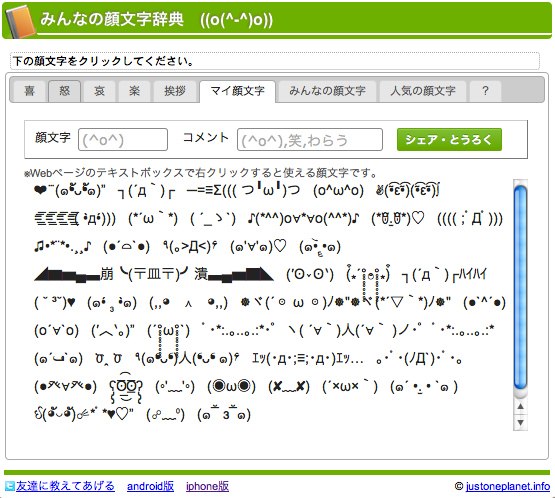 ▲ Your own kaomoji space . i think it will be empty in the beginning . But fear not if you don't know how to create one , just right click on any expressions you like and click the save option . There's only one option to choose from .
▲ Everyone's kaomoji ! Love this best ! Cause it's always changing new set of kaomoji ! (Not sure is it everyday .) Most of the time there will be repeated ones but there will also be new awesome ones ! Remember to save them ! Like i have mentioned , the set of kaomoji will be changed on different days you used them , so at times you will notice expression that you like will not longer be there unless you saved them .
Tip : Just spam save each time you see awesome ones ! At the same time , it will be convenient for you to use when you need them .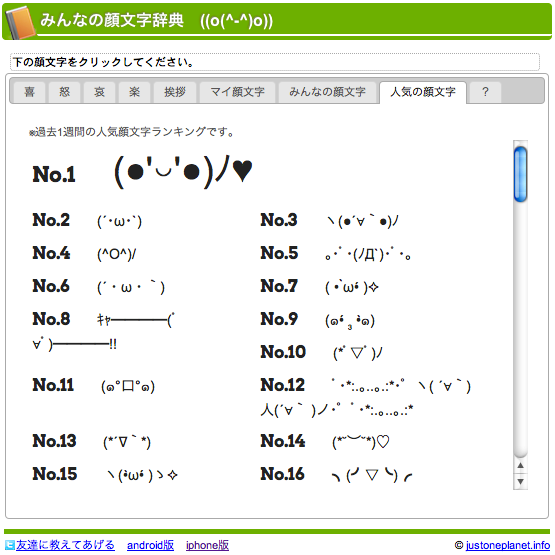 ▲ Like the iphone app , there's a popular category !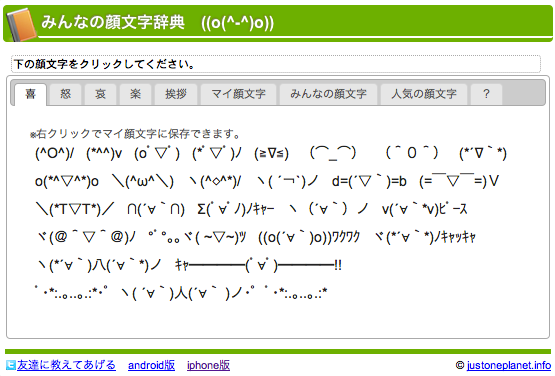 ▲ There's actually 4 categories that won't have changes - happy , sad , angry , joyful. They are the standard ones on this chrome app .
Super convenient app right ? And now no need iphone to spam kaomoji , with a labtop/desktop , you can do the same too ! hehehe .
And am i foreseeing the whole internet space / blogosphere filled with kaomoji because of this app ?
(*⌒▽⌒*)