Finally busy gal , Huiyun , has time to date me out last Thursday (28 july) before she flies to Norway for a semester of student exchange programme ! Met up for lunch (also my breakfast and dinner XD) and OHYEAAAAA ! IT'S STRICTLY PANCAKES AGAIN ! Dined in for the second time but it was Huiyun's first time there !
▲ Maple syrup & Garlic + Herb butter !
* There's also salted , unsalted and rum + raisins to choose from for the butter !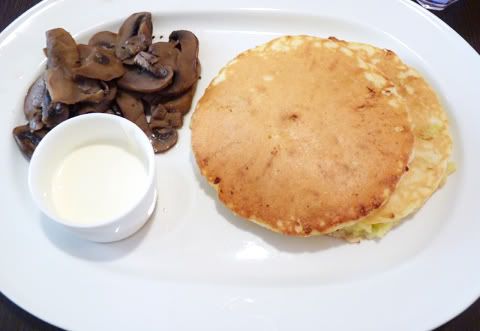 ▲ My 'Potatoes Leeking Cheese' !
If you are thinking 'where are the potatoes ?' , they are right INSIDE the pancakes ! And with the spices they added , the pancakes are sooooooo tasty !!! Totally loving it ! But after all it's still pancakes , i got sick and tired after eating 1.5 stacks !
Personally , i think it's at least better than plain pancakes (though i haven't tried their plain ones) .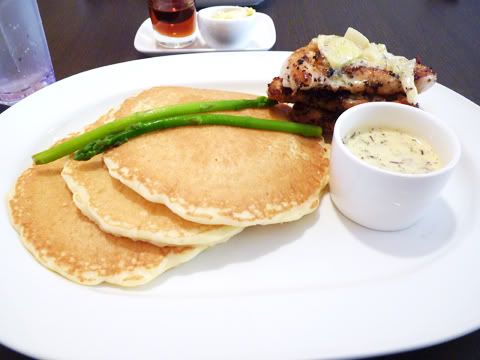 ▲ Her 'Chicken A La King' !
▲ Actually i posted this photo just to show off my colorful nails ! HAHAHAHA
♥ OOTD ♥
Hoodie dress
from a random shop in Harajuku
Fake denim shirt
from an online shop
Liz Lisa inspired bag
from Cheesetoufu
Platform wedges
from a random shop in Bugis Street
Camwhoring session with Huiyun ♥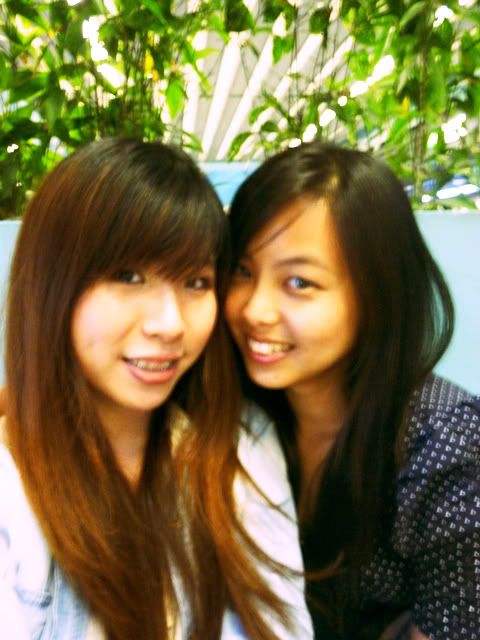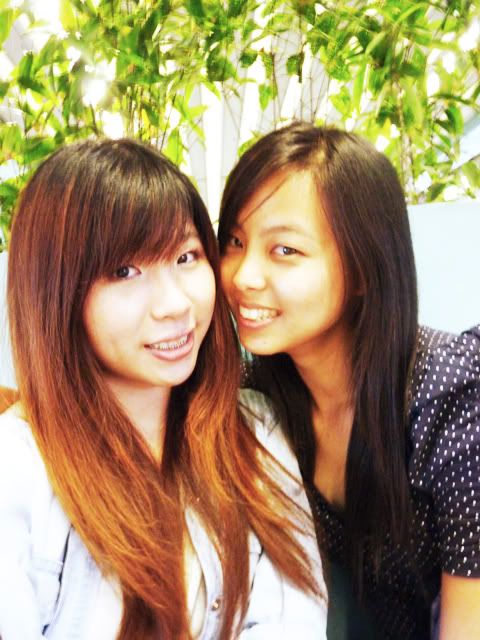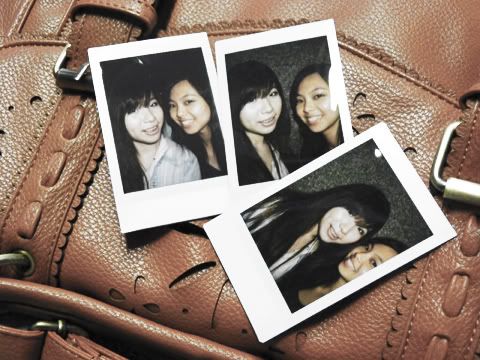 And now , she is on a faraway land far from Singapore ! 7 hours difference according to her ! π∧π
Babe ! Have fun and enjoy yourself ! At the same time do take good care of yourself ! Good luck and all the best ! See ya on Skype and physically next year ! (^∀^)〳♥