i'm a happy gal today though it's supposed to be my mum cause it's her birthday .
WHY ?!
Cause i finally got a flat iron which works 9999999999999999999 times better than my lousy VS's flat iron . Best of all , IT'S FREE !!!
SEE ?!!! FREE !!! Free when you buy the hair dye . Even if you didnt purchase the hair dye with the mini flat iron , it's still the same price ($18.95) . Such a holy good deal ! And i dont think a mini flat iron sells less than 20bucks in the market .
Anyway , the flat iron is not in the box cause i was so excited that i tried it out once i reached home . *HEHEHE*
★ Here's the freebie :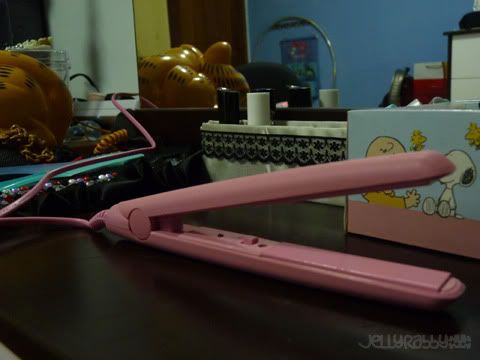 Though i hate pink , but who bothers when it comes to free stuff plus good deal ?! As long as it works well for me , i'm satisfied already . (^ ∀ ^)У♥