After releasing a series of makeup items , Tsubasa is now releasing nail polish ! The packaging is still as cute as before !!! Not only that , the colors are cute too !!!
I WANTTTTT !!!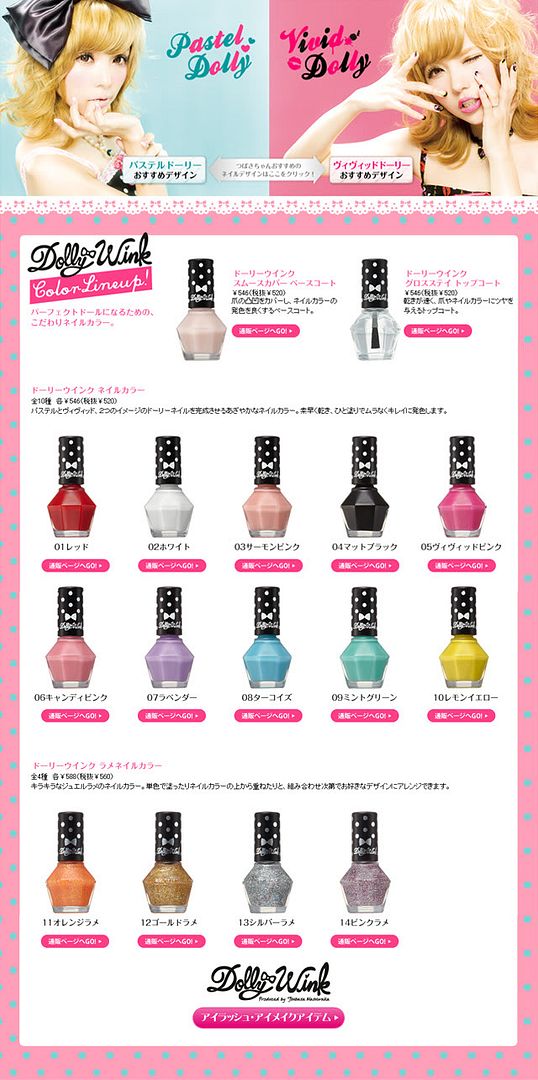 Behind-the-scene: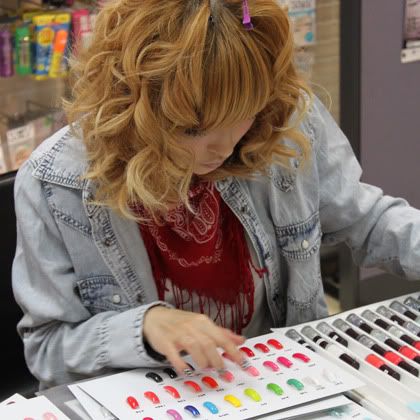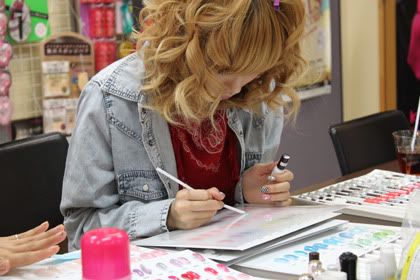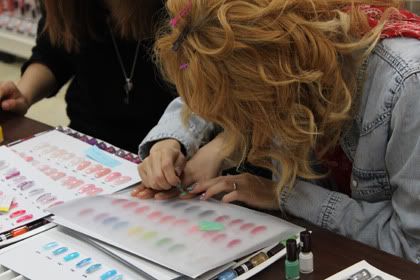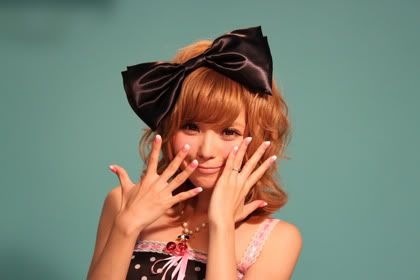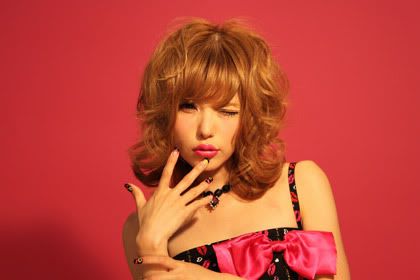 i'm so tempted to get a bottle to try out !
Dolly Wink is actually on sale in Ngee Ann City's Watson . But they only bring in falsies , eyelash case , falsie glue and (liquid&pencil) eyeliners . Hopefully they can bring in more like the blusher , lip gloss and the new collection of nail polish !
Cause i'm not a fan of falsies . ):
Aiya ! Bring in all items is the BEST ! hehehehe !
(Images taken from here)