こんばんは! i'm a zombie once again . Nothing's entertaining me , so once again i'm back with my DIY-ing (last night) .
After shelving my whip cream deco set for quite some time , i finally dug out time and soul to work this awesome thing out .
超可愛いですか。But the whole result costs a life !!! Freaky expensive !!! As i squeezes the tube of cream out → heartbroken ! After maybe 2-3 usages , i'll have to get a new tube . Not forgetting , those little "made-of-gold" cuties . *淚*
Anyway , this ↑↑↑ is my
first
deco-den attepmt !
♥♡ More DIYs by me ♡♥: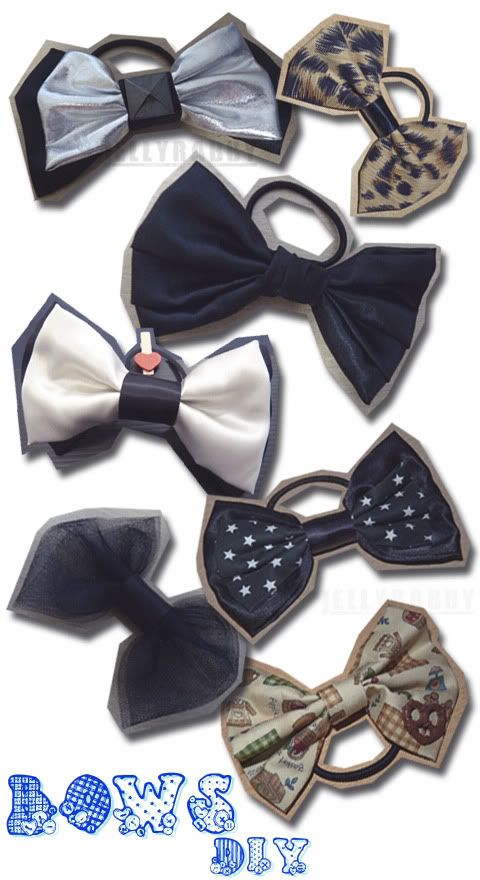 * Sizes are

not

to scale *
Of course these arent done over a night . Like so crazy if i did ! Now that i have more spare time , i'm trying to do more . Always wanted to do more and sell but this idea keeps failing . *嘆声*
Will you buy if i sell these bows ?