it's still the get-more-angbao-season !
i dont wanna see an end in this
festive season !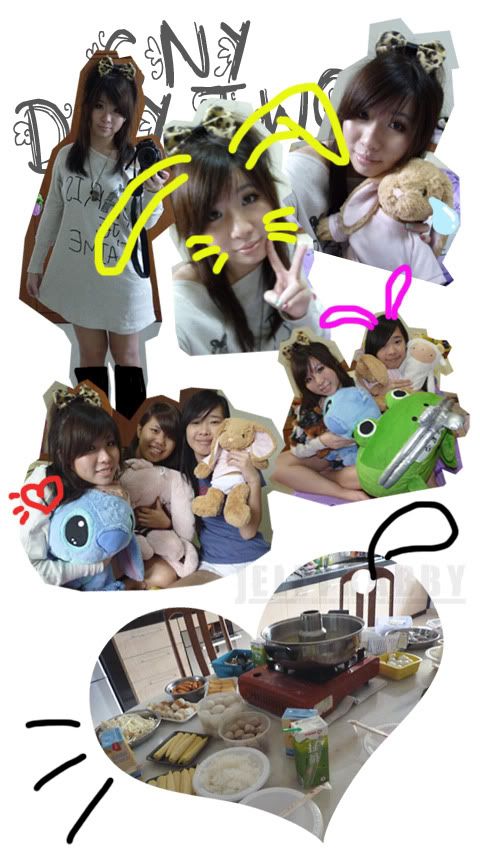 Steamboat at Wenjing's house !
AND AND AND !!!
I NO LONGER NEED TO WAKE UP FREAKY EARLY !!!
ITP ended !
No more classes !
Almost done with Polytechnic !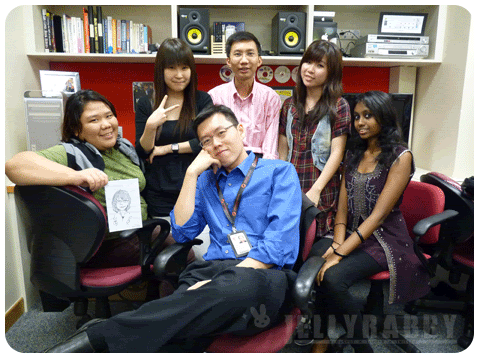 ★★ On the last day of internship 之 3 shots capturing unknowingly when . ☆☆
i'm left with Graduation Show !
Celebrated Monica's birthday
yesterday . And we chalet from Sunday to Monday without sleep . No night cycling too ! Gossiped
from i-know-who-they-are to who-the-hell-are-they . And i managed to (finally) understand the answers for those lame questions like "Bang! Bang! Who die ?" 、"Black Magic" etc …
Back to school in the morning for Graduation Show briefing for CG students . Damn sleepy !!!
And we doh-ray-me
ZZZ-ing now and then during the briefing .
Graduation Show is going to be held at Raffles Hotel . Preparation not even started !
* Alert ! *
Busy days and weeks ahead !
TAIWAN TRIP FASTER COME
My just-completed-DIY
Not perfectly done . i still need to improve my skills !
& ごめんね ! No before shot(s) !
This is actually a mini kitchen tray
($2 from Daiso)
which i currently use it to place my often use makeup
tools . So it wont be scattering around my table .
►► Later gonna go
Wenjing's house to work on NTU ADM's assignments . These days and weeks i guess wont be good days for me
. Other than settling ADM's applications , i've still got Graduation Show coming up in March !