Chinese New Year eve is just the day after tomorrow . Sexcited ? Not me . All i think is only dressing up
and angbaos (Of course !) .
So i gotten myself new nail polish colors from The Face Shop - the new pastels
Since new pastel red is nearer to pink (and i hate pink) , i chose
dark red
instead . Now my nails are colorful !!! Looks so decora ~
i'll post up photo of my nails probably in the next post or with my cny post
.
*Anyway 3rd nail polish from left is

green

not blue (refer to above photo) .
Today Nurul gave each of us a box of awesomely baked biscuits ! Too cute to be eaten !!!
They were baked by her aunt . ↓↓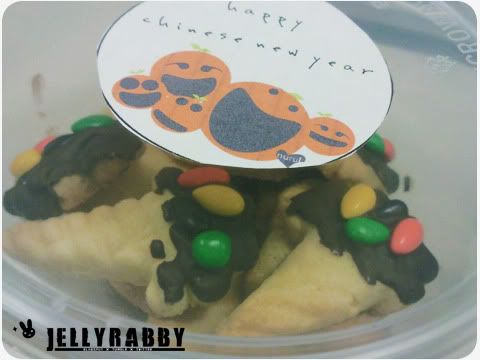 THANKS NURUL !
Oh ! & did i mention ? i'm clearing my off-in-lieu for the WHOLE of tomorrow !
But me going back school for my NAPFA test at 5.30pm . & this probably be my worse NAPFA battle !
Why ?
Cause i havent been training since Internship started !!! So this battle gonna test my perseverance instead of how fit i am . @~@"(昏)
Remember to pray and cheer for me !
♥
For Monday's dinner , i dined in IMM's HOSHI with Chris and Jeremy . ALA CARTE BUFFET !!!
Food available are not only sushi but those hard to get more from Sakae's buffet !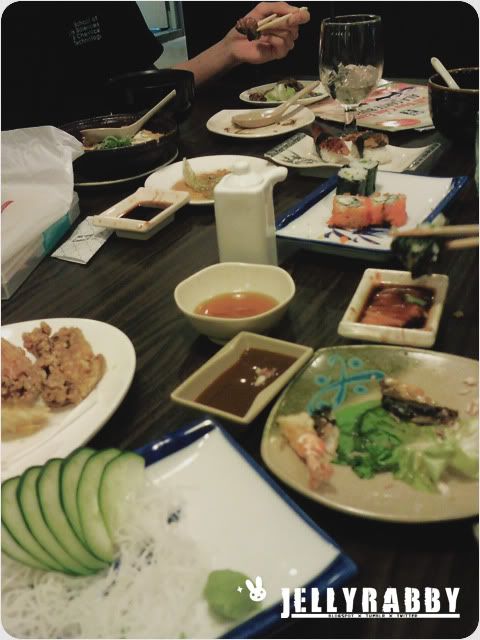 SPAMMED FOOD !!! (
邪悪な笑い
)
& MY ☆ALL-TIME☆ FAVOURITE !!!
↓↓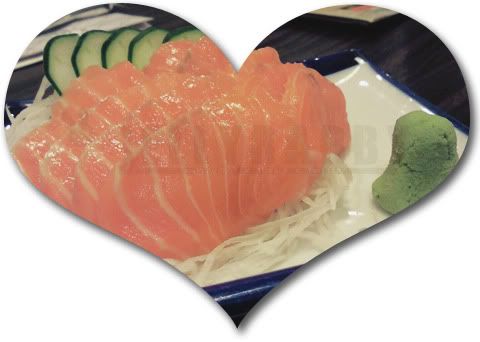 i actually ordered this dish TWICE !!! 美味しいですね ~
Short update for now ! おやすみ ~

Countdown to end of ITP:
⑵
working
days
P/S
★ Ohyea ! Me being too excited about the day off tomorrow , i forgot to bring home my damn logbook !!! (=0=")≈ This means i cannot update during my 4 non-working days ! Hopefully i can make it on time to let my boss do the final reading up of my updates to give me my final grade ! 頑張ってね ~