(Photo taken while cycling . KIDS PLEASE DO NOT FOLLOW ! DANGEROUS !)
Friday after school was fun and mind relaxing . i went East Coast Park with YaChing , Bavani , Weatherly and Jerold . But only YaChing , Bavani and i cycled .
Jerold led us the way since he lives nearby . But we still walked the wrong direction because i thought should be that way and yaaaa , we headed towards the highway ...
Gomenasai !
But is a good exercise right ? Hahaha ~ When we were nearing East Coast Park ,Weatherly had to leave to meet her friend already at Changi . She should have just continue her train journey from Paya Lebar .
We rested at Mc Donald's before setting off with our rented bikes .
▲ Couple bike ! Cause YaChing doesnt know how to cycle .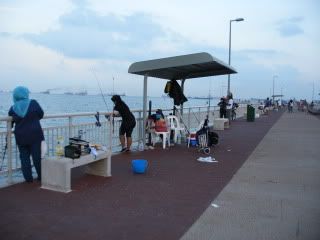 ▲We rode to the Jetty which is filled with people fishing . A number came as a family .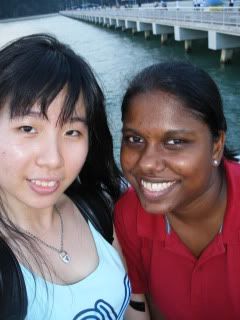 ▲ Our bikes !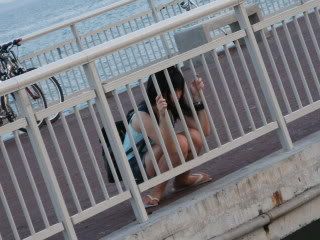 ▲ Do i look like emoing ?
▲ Volume hair is
love♥
! its makes my face look smaller !!! HAHA ~
The girls wanted to get down to the seashore to play with the sea and sand , but then i didnt want since i had enough of the sea and sand after FO Weekend . So i waited on a bench while they went down to the shore .
▲ Bava trying to take a shot of me !!! NOOOOOOOOOO ~
Nevermind , i took a shot of you too ! HAHA ~
Since i have nothing to do , i went mad with camwhoring . HEHE !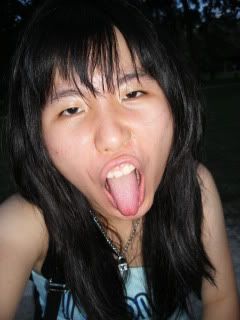 ▲ WOOOO ~ Reach for the sky ?
But my main purpose is to show my favorite studded bracelets . XD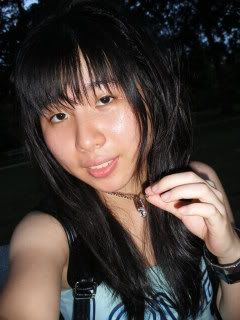 ▲ WOOOTS , a
lock
pendent ! ♥
And , photos below are without flash . it took me so long to realise that i could take photos with manual since i'm sitting down and not riding on my bike ! @.@
(But i'm always on Manual mode okay ?!)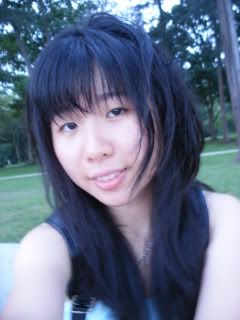 ▲ Attempting to do a meow-meow shot but failed !
Should have done a bunny shot . HAHAH ~
▲ Alright , i'm getting bored with camwhoring . Cause i have no idea what to take anymore . i actually bombed my camera with my camwhoring .
▲ And the girls were still enjoying themselves .
Not long after i took
this
photo , they came up after their fun . We still had about 50mins to spare ! (By the way , we rented for two hours .) i wanted to drink coconut ! So we went to the food area to rest and have a sip , and even shared seats with two friendly ladies as tables were all occupied .
Zoooooooomed
back to the Retal store when our 2 hours is ending . (tiring) YaChing and i have to toot toot (train) back home while Bavani took a direct bus home (you idiot la ! HAHA) .
That night , not long after i reached home , i went to bed already . i was damn tired ! And i couldnt believe that i was so tired that the next day i woke up at about 3pm plus !!! 豚(buta) !
Anyway and anyhow , i need to rush my assignment from today onwards . i have wasted too much time and now left with no extra time to spare .
Cheer for me 私を応援 !
:D