Counting down the months , the days , the hours , the minutes and the seconds . Sometimes deadlines seem way so long to me , but in fact , it turns out to be SO SOON to me that i struggle for time ! Which i ended up being a zombie . ):
No more holiday mood ! i
REALLY MUST
learn to start my assignments earlyyyy ! & FACE the fact that I STILL HAVE UNCOMPLETED ASSIGNMENTS ! Yes , including NOW ! :(
Boring life that never failed to have endless assignments ! :(
3D for Visual Effects Assignment 1 is FINALLY DONE
WITH FIVE MARKS DEDUCTED
!
WHY ?!"
Cause i handed it up today when the deadline is last friday . Lecturer is already good enough to have it 5 marks deducted . In fact , it should be 15 marks - 5 marks for each day including weekends .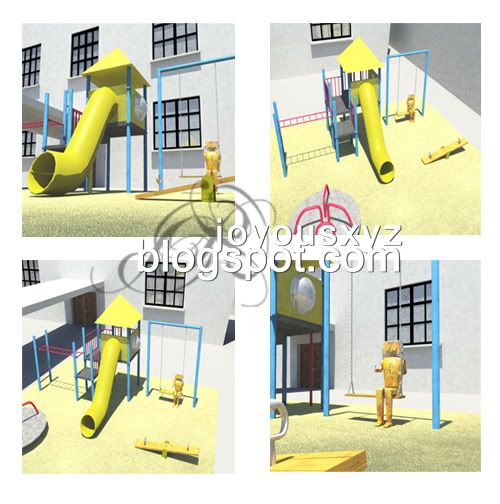 DONT COMMENT ANYTHING PLEASE , THANK YOU ! (:
Because of this assignment , i missed the front part of CSCC AGM ! *ARGH* i've been looking forward so much yet ended up this way ! Worse of all , i still submitted NOTHING ! *Double Sadness*
Anyway , when i reached the AGM venue , it was about time for PHOTO TAKING ! CULTURAL GROUP PHOTO !
THREE CHEERS FOR CULTURAL !!!!
:D
Next activity was the CSCC traditional game ! i had it last year ... All the memories ~~ Awww ~ i shall not say what is the game about ,
check it out yourself !
XD
&
WHAT HAPPEN TO OUR CLIQUE CONVO & LUNCH ?!
i miss this two sections ! They are F-U-N ! :(



Last week was the FIRST TIME i stepped into REPUBLIC POLY oh ! To be specific , taxi-ed in ! All because of that hua lah , make ME AND CHRIS WAIT FOR SO LONG ! Then if we took the train , we would have left not much time to mingle around with Chris .
The moment i stepped onto the RP ground , i became like some foreigners kept capturing photos .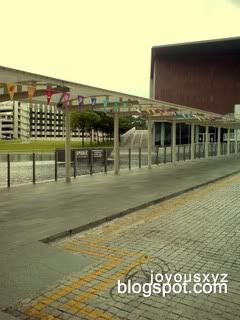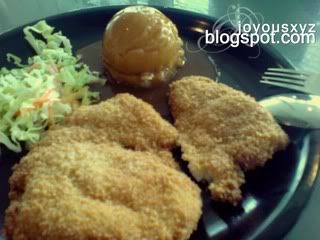 - Chicken Cutlet Rice . Not bad leh ! :D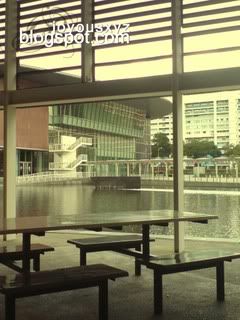 SEE THE DESIGN ? WAYYYYYYYYYY NICER THAN SP ! :(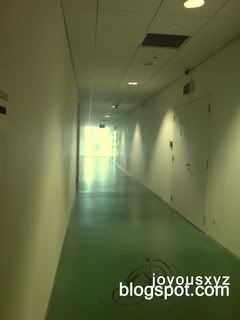 - Their some kind of like corridors to get to lifts .
YES , LIFTS !
When you walked down that longgggg wayyyyyyy , you will see many lifts !
- Classrooms' doors !
Looooooooooook so much nicer than SP's lo ! But the bad thing is THE CLASSROOM IS SUPER SMALL ! About 1/4 of SP's
ONE
classroom !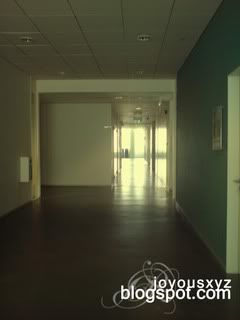 Walking around the school is such a COOOOOOOL thing !
Why COOOOOOOOL ?
Cause EVERYWHERE AIRCON !
Shiok sia , unlike SP , everywhere NATURAL AIRCON (Off-mode for now) !
SO HOT ! *Sweating*
Chris lesson have to start with me & hua leaving the classroom . Sad sia , cannot jiao liu yi xia meh ? HAHAHAHAHS . XD
So me and hua went to the library to spend the time . And is nearby too . The library also very NICE & SHIOK LO !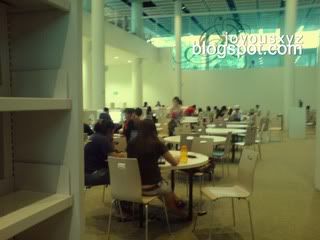 - Library Entrance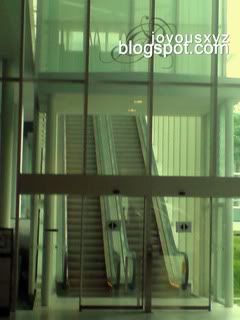 - OH-MY-LOLLIPOP ! THEY HAVE ESCALATOR TOOOOOOOOOOO !
WHAT SP HAS ?!
STAIRS ONLY !
Escalator have is have BUT KNOW IS SITUATED AT WHERE ?!
INSIDE AUDITORIUM !
as if we go there often lo !
Z z z .
Walking around RP , you will also notice their main color is PURE WHITE ! Nice sia ! Best of all , EVERYWHERE AIRCON ! XD
I'M STILL 17PLUS ! SO , WHERE THE HEAVEN IS MY HOLY-DAY ?!
:(
Ohya , today first lesson was an intro on Final Cut Pro (Those professional editors use de oh !) & know what ?
The computers are ALL MAC ! You all may think ,
" Mac good ar ? What's wrong with it ? "
Mac good is good BUT VERY CHIMOLOGY ! i'm a MAC NOOB okay ! i even asked how to switch on the computer ! Cause i didnt see any switch on button ! @.@
Cause the switch on button is being CAMOUFLAGE !
Mac is seriously SO HARD to use unless i have been using it from the start . Anyway , if i really am going to enter this complicated, stress and at the same time fun Media Industry , i will be going to get a MAC BOOK too ! Not exactly that i really want , BUT everyone in this Media Industry are using it ! Cause it's more Media Friendly ! (i forgot much more better in what way lah !)
NOW , I LEFT BANYA'S DRAWING ASSIGNMENT which is to draw an ARCHITECTURE BUILDING ! My course is FULL of different combinations of courses ! :(
STRESSSSSSSSSSSSSS !
Help me RELIEVE stressssssss ! :(
♥ P/S:
i have gotten MY THE FACE SHOP CARD ! Now i understand by what the staff said earlier by a BIG &
small
membership card ! i shall take a photo of it when i have the time . (:
& after i got my membership card and walked out of IMM , I REMEMBERED
I FORGOT TO GET MY PURCHASE ITEM
(Yes, i bought something from TFS AGAIN !) !!!!! @.@