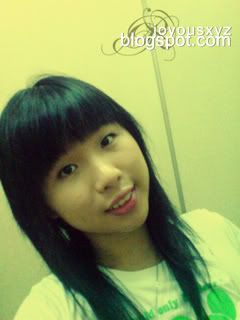 TWO MORE DAYS ! ONLY TWO MORE DAYS LEFT !
Time flies freaking fast , and i'm gonna meet my Lollipop soon !
I'M SOOOOO SEXCITED !
(: (
i'm not dangerous okay ?!
)
i'm going to get the tickets tomorrow !!! :D
One assignment down which is the one i handed up yesterday . And now another Maya assignment to be done .
How great is life ?
@.@
& that TanYongMing keeps on saying he will email me his schedule but until now still haven receive any email from him ! ROARRRRRRR !
Faster send me & help me find more casts !
( i doubt he will read this cause he dont even know i opened a new blogspot just like most of my friends . HAHAHAHS . )
I need actors to help me act
Free-Of-Charge
for an assignment .

Contact me ASAP

if you willing to help me or to get more info to think about it ! Or if you got any friend(s) who know(s) how to act and also willing to help also can lah . Thanks alot ! (: