It's so soon that I'm now on my final lap of final semester of my degree course! Just had my thesis done and submitted, so now left with one major module to focus on! So quick update for now, cause I don't wish to leave this space collecting dust for 2 months. (〃▽〃)
♡Incoming Joy♡
⋙ Candies swap from USA through swapbot.
⋙ I think this is nice! (*´艸`*)
⋙ Yet to try.
⋙ Tried the watermelon flavor and it was ... *ahem* *dump* *opps!* *runs* ٩̋(๑˃́ꇴ˂̀๑)
♡Outgoing Love♡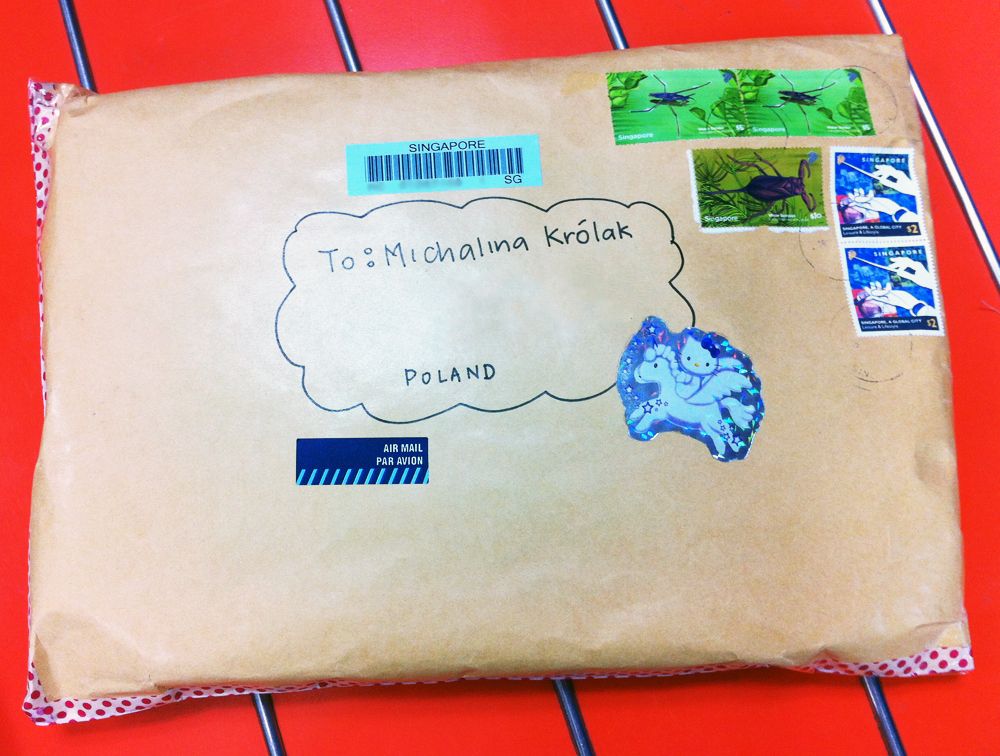 ⋙ Package to Polish penpal and heaviest package ever mailed.
My sneak peek of what's inside >>
⋙ Photo my penpal took of all the things.
Okay! So my sneak peek isn't that sneaky peeky after all. ( >∀<)
Lastly, postcards I mailed out:
That's all for now! (¦ꃩ[▓▓]