Farewell to Jiaying was last week , so this is rather a late post . She is now already in Australia for her further studies . And she's gonna be there for two years with vacations in between which she will fly back here .
So last Tuesday , Rachel , Serena , Weilin and me had a farewell dinner with Jiaying at
Suki-ya
in Marina Square .
Steamboooaaaatttt
~~

▲ 美味しい ~~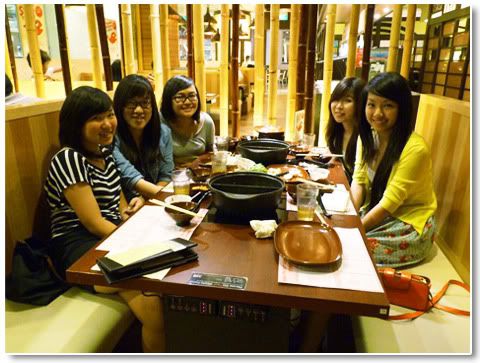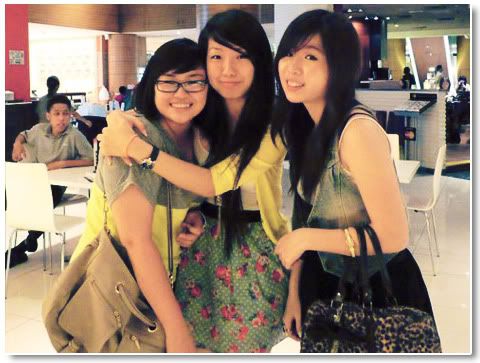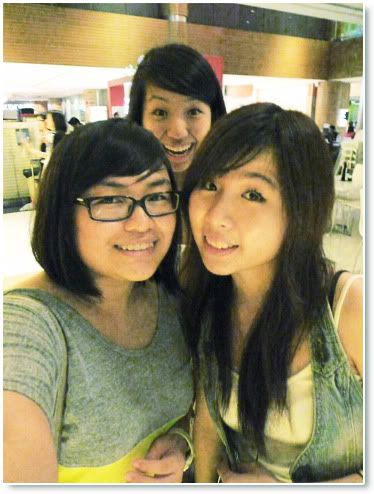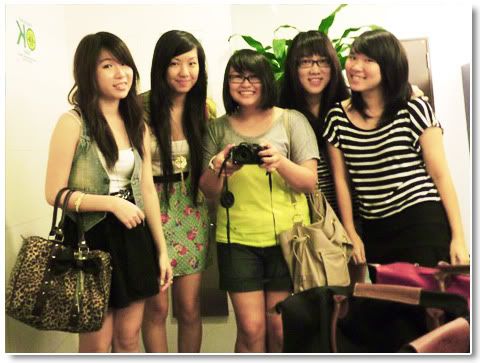 ▲ Toilet always seems to be gal's favourite hangout place for camwhoring . But it stinks !
Long time no see and gonna be no see for long time , it's a must to snap more photos . Seeking for location to camwhore , we ended up walking further and further towards Marina Bay Sands .
i think i'm gonna be sick and tired of seeing the building soon , but don't mind if visiting the buildings (as in walking around
INSIDE
)
.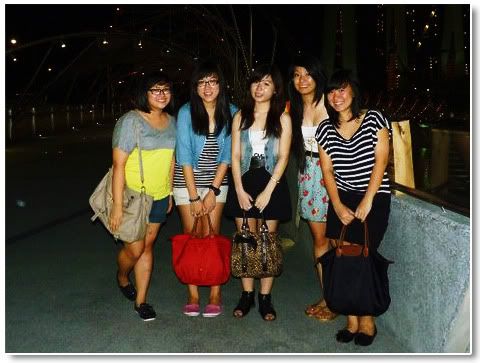 ▲ This board has successfully cheated me !!! i thought why so many people crowding there when i was still a distance away from it .
▲ Marina Bay Sands Shopping Centre . A place for tai-tai ! Me no money , so i can only walk-and-look when the shops are fully opened .
SAD LIFE !
Two days later , which was Thursday , is the officially day for Jiaying to fly over to a foreign land !
Boohoohooooooo
~~
▲ Jiaying already cried before checking in . At the departure gate , she cried again . Seriously , she made me feel like crying too !!! But i was controlling myself ! Serena and Weilin too .
And now , she's on another island .
頑張って for your studies , HAMSTER ! ♥
Honestly , this is my first time sending off friend at airport ! Not a good feeling . (丅∩丅)
「QOTD」 ★☆★
"Let's break the cycle and find a new world . The faith is in your soul ."
- quoted from OverDose's 《反轉世界》 lyrics