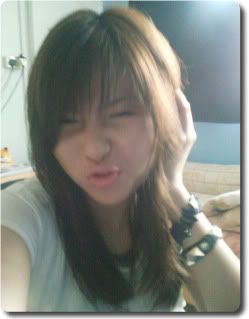 Can i dont go for ITP ? Can i dont work ? Can i forever be a lazy rebellion student ?
Monday gonna be my first day of internship training programme and it'll last till February 18 . Nearly 4 months ! And this is also my first time officially out to work . Those useless part-time jobs i've done earlier hasnt any useful sources for me to apply . All simple task . Plus i didnt work for any job longer than 3 days !
Roarrrrrrrr !!! Wish me good luck or pray hard for me ! i just dont know how am i going to survive for that almost 4 months of office life . No slacking , no sleeping , no facebooking , no msn-ing , no laziness , no OTOT , ... etc . And i'll also be graded .
AHHHHHH ,
FREEDOM GONE !!!!!!
Weekends are just too short for me to enjoy and rest ! No leaves , attendance being tracked , long working hours ... i think my life will be lost to ITP !
Tuesday was another running day but i got stuck in front of my computer . As a result , i got out of my house late . And time got drag at Wenjing's house . Before wenjing and i went running , we went over her aunt's house as wenjing wanted to trim her hair .
OMG ! i got "attack" by two over-hyper poodles !!! TOO ACTIVE !!! If i ignore them , they'll just keep licking me or lean against me and keep scratching me . Tiring siaaaaaa ! @.@
Cute but too overactive ! i dont like . ):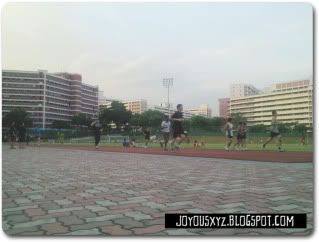 And finally we went running ! it was already evening . But then , when we reached the stadium we had to wait for Zhanwang to bring Wenjing's shoes .
Time slowly past and the sky became darker . By the time we started running , sky was almost dark . But there was improvement for me and wenjing ! i managed to run 3 steady rounds without feeling tired ! But for the next 3 rounds , i was like dying . i even walked for about 1.5 rounds ? The next time round i'm gonna target myself to run 4 steady rounds ! WOOOOOOO ~
And ...
i wish time can move slower . i wanna take forever to reach Monday . But impossible ! Just hoping that everything will be smooth sailing .